 Last week, I was told by Beaut.ie readers to stop reviewing Very Nice Things. They might have had a point - we're all broke, and I'm apparently inciting people to credit card debt. I certainly don't want to be responsible for anyone having loads of lipstick and no food, so I'm giving you due warning. I'm about to show you something so, so beautiful. If you don't want to see it, run now. RUN FOR YOUR LIFE! Because you will want this.
So no protesting beyond this point. Or at least only in written format via our complaints form (which, eh, doesn't exist).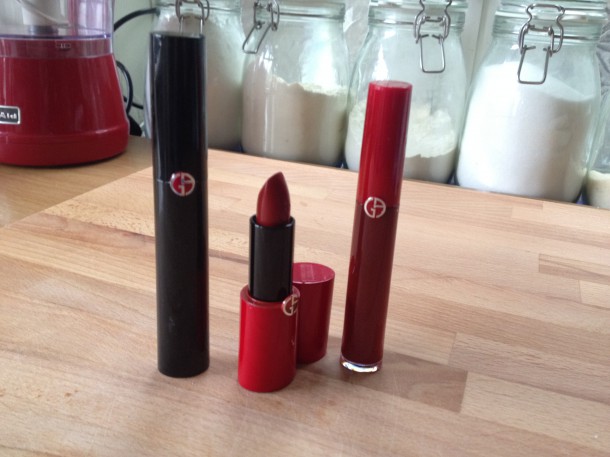 This new collection from Armani is too much. It hurts my soul, that's how damn amazing it is. It's September and Autumn is officially back with a bang, and this red and black collection is the perfect autumn wardrobe for your face. Feast your eyes on these...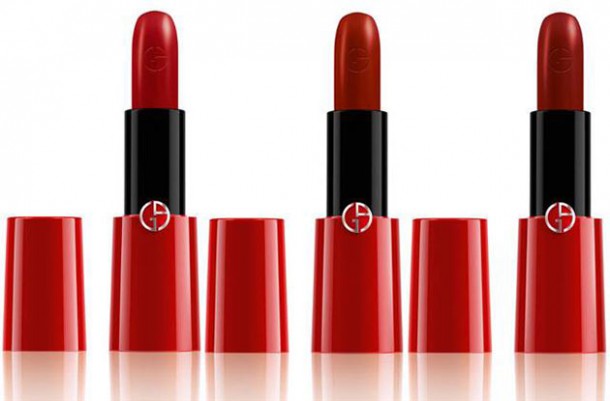 Rouge Ecstasy Lipsticks (€28)
Sweet baby Jesus. Basically, Armani have created three reds which  are perfect for autumn - warm, dramatic shades which really are a makeup look in themselves. Very cleverly though - and I LOVE this - they've made these three identical red shades available in TWO formulations; the semi-sheer Rouge Ecstasy and the dramatic matte Lip Maestro. The image above doesn't do the shades justice at all. The three shades are:
Sultan 405, a sumptuous burnt orange
Spice 404, a striking true red
Orient 406, a vampy burgundy
All of them are just gorgeous. And the Rouge Ecstasy is easier to wear if you're freaked out by a strong, heavy matte look, but it still packs a lot of punch. No need for lip liner - this happily stays all by itself!
Advertised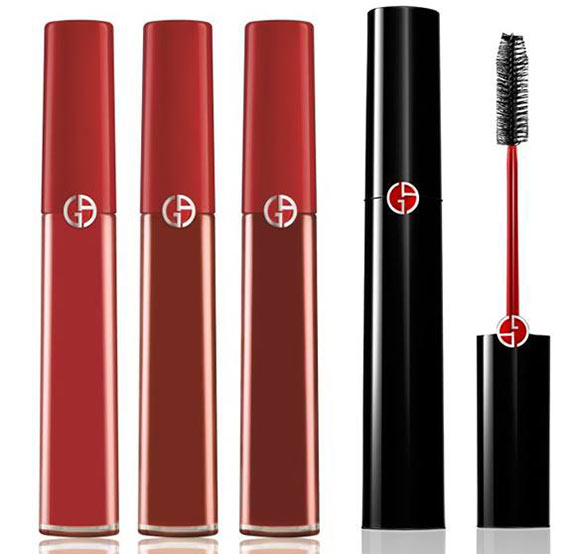 These really are special.They look less impressive in their tubes than the lipsticks, but they are SO intensely pigmented. The finish is demi matte, but a blot of a tissue will give you a full-on flat matte look. I'm wearing Orient in the photo below, and you can see how dramatic it is. I just love it, and it applies beautifully with the applicator from the tube. Again, I wore this without lip liner, and it didn't move. I also isn't drying at all. I'm so impressed by this product.
When these hit counters in November, I'll be waiting in line with the rest of you to sample the other shades!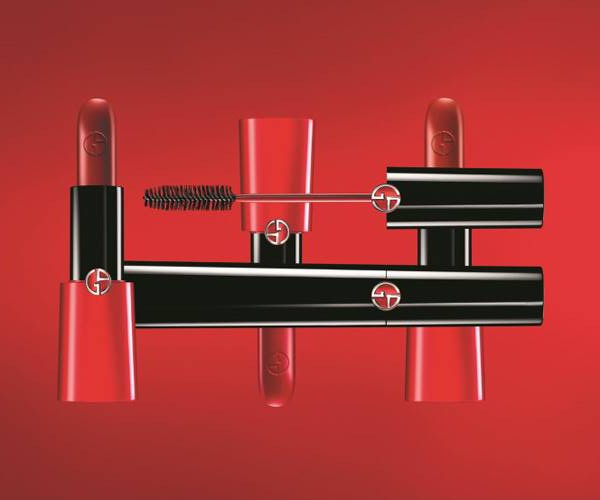 Armani Black Ecstasy Mascara (€32)
This is expensive, I hear you say. Very. I wanted to find fault with it, I really did, but everything about it - from the black and red packaging to the big, old fashioned bristled brush - is just right.
In an attempt to give this a longer life, Armani haven't used powdered kohl in here, which generally causes that deep black in mascara, but is also responsible for their drying out so quickly. I've only had this for a week, so I can't tell you yet whether it dries out as quickly as other mascaras, but I can tell you that there is no compromise on opacity. Armani are calling this their blackest mascara yet, and it certainly is. You just can't beat a really deep black shade. This delivers, and then some!
It comes in two other shades - Tadzio, a taupey colour, and Wood, a beautifully subtle autumnal bronze, which is really unusual. This will also be available from November.
Advertised
These are too nice. Just too nice! What do you think? Are you a red lip person, or does the idea scare you? Share your thoughts with us in the comments! Ah go on, and don't be scared if you're new! We're only delighted to have you!