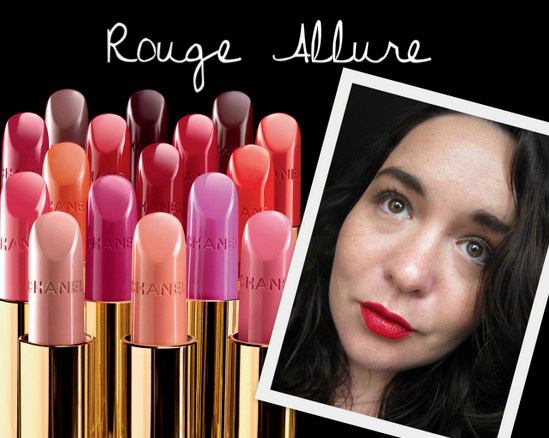 Nothing is as guaranteed to get my makeup motor running as a really great lipstick. Luxurious and sleek, it's the epitome of grown up glamour.
And headed our way this September is a line of 16 really great lipsticks. Chanel has relaunched and reformulated the entire Rouge Allure line, so the shades are more intense yet more comfortable to wear than ever before.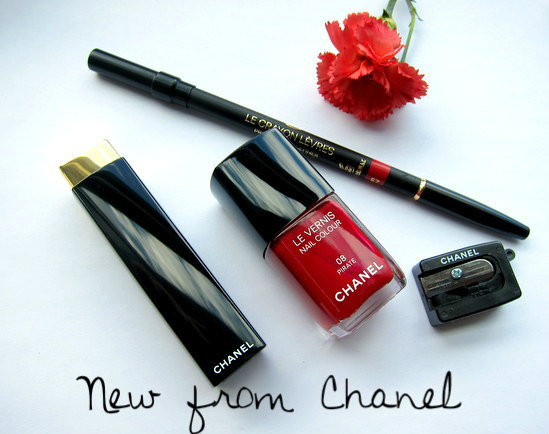 Now, this news is bittersweet to me. The Rouge Allure shade Romantic is one of my favourite lip products and I have great sentimental attachment to it – I wore it on my wedding day. I can only assume it will be no more.  But on the flip side, there are 16 fabulous new colours to explore.
A whopping six of these are brand new shades of red – from orange-red to raspberry to this little beauty I'm wearing here. Called Pirate, this is described as 'an ultimate, slightly bluish red' and it's stunning. It actually manages to make me feel  quite elegant - no easy feat, given I'm a clumsy, wrong footed sort of a creature. (Scared of scarlet? Check out our guide to the perfect red lip or see how to choose the right red for you!) While red is the main event, the new range also includes nudes, pinks, oranges and browns - that's the full range up at the top of this post.
Advertised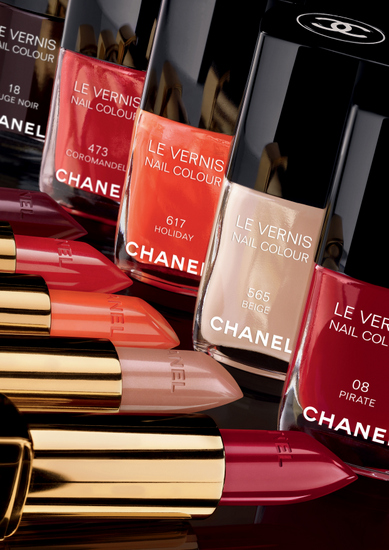 And that's not all. Joining these on counter will be five matching shades of Le Vernis, €22, in Beige – a completely new shade – and four re-releases: Pirate, Holiday (check it out here), Coromandel and Rouge Noir. Four lip liners round out the collection - they're €21 each, and they come with a handy sharpener and a decent little brush head at one end.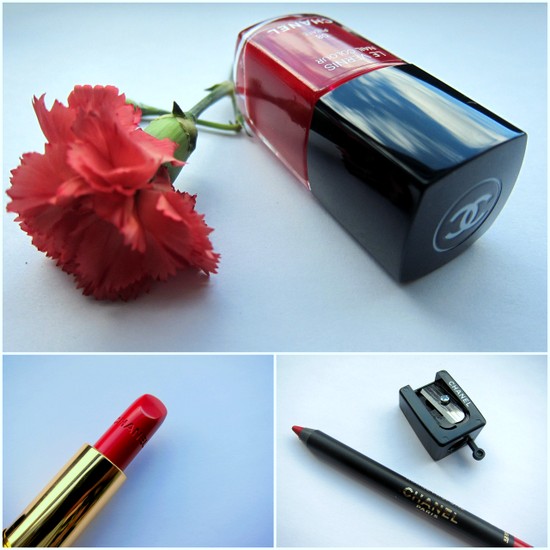 But back to the lipstick, which is the main event. I'm delira to report that the new formula is gorgeous - we're getting vibrant colour and full coverage, teamed with a high shine, glossy finish and a nice bit of slip. It's packed full of emollients and antioxidants like sweet almond oil and green tea and it's really comfortable to wear.
Red is a high maintenance shade so regular touch ups are a given - but that's no hardship.  Thankfully, the fab packaging hasn't changed: sleek, black and gold, the bullet is housed in a sprung case; just push down and the tube clicks open to reveal the colour within. This is a joy to whip out of the handbag.
Advertised
Priced at €30.50, the new Rouge Allure range will hit counters on September 14th.  I'll be counting the days.