 I really wanted to get on well with Bourjois' Velvet Kisses lip colours when they launched but we were destined never to be friends. I didn't like the feel of them and found them to be quite drying. Half the world loves them, but they were not for me.
All is not lost though, as I think I will soon be great pals with Bourjois' new lippie offering, Aqua Laque. It's a hybrid product with high-shine colour. The packaging may be very like Velvet Kisses' but the product is not the same.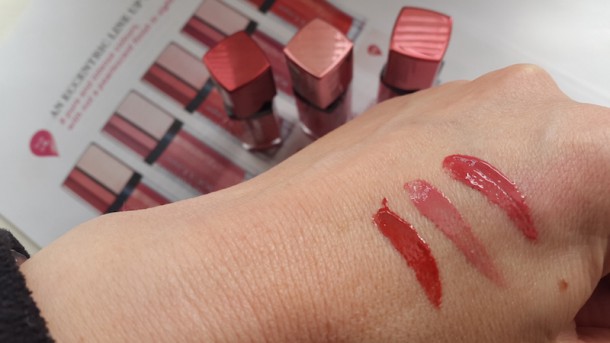 For one, these are much more hydrating. They have a high concentration of water and nymphea extract to moisturise. Soft and comfortable on, there's a great shine on application and the colour has good staying power.
The line launches with eight shades, from natural hues to bold and cheeky ones. Pictured here are (l to r) 03 Brun' Croyable a pinky brown, 02 Rosé on the Rocks, a rose nude and 01 Appêchissant, the lightest shade in the range.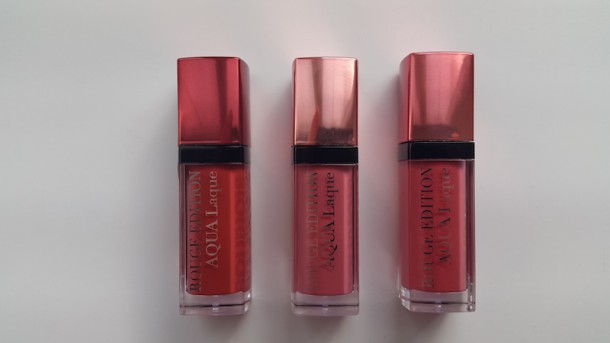 Advertised
Appêchissant is the one I keep reaching for. It's extremely wearable and it just might become a makeup bag staple.
The Aqua Laque Lipsticks are a wallet-friendly €11.99 and should be out now.
See more of all things lippy in our makeup section here. 
Were you a Velvet Kisses gal? We really like the packaging for these new hybrid lippes - do you like the look and sound of them?