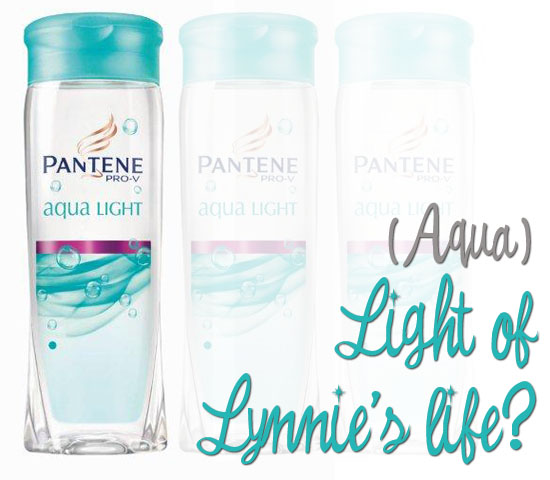 Pantene is a haircare brand that tends not to get all that much love from yours truly, even though I usually love a good supermarket bargain. That might all be about to change, however, with the launch of their latest range: Aqua Light shampoo and conditioners, €2.99 each, are specifically designed for anyone who regularly skips conditioner or just finds that their hair feels weighed down by heavy shampoos, conditioners, or styling aids.
One of the criticisms which has regularly been leveled at Pantene in the past is that there are just too many heavy silicones in its products, which make hair look lovely and silky initially but may leave a build-up. That's something they brand has addressed in this range by significantly reducing the amount of silicones in the Aqua Light products.
While it's not a totally silicone-free line, it appears from a quick scan of the ingredients lists that neither the shampoo nor the leave-in nourishing spray contain silicones, and they're further down the ingredients lists of the rinse-out conditioner and intensive conditioning treatment than I'd have expected.
Advertised
Pantene reckons these lightweight products are particularly easy to rinse out of hair, too - the gel rather than cream formulations contain what the brand is calling a Clean Rinse formula to ensure that there's virtually no residue left behind to weigh down fine locks.
That's not all - the products have been getting rave reviews across the beauty blogosphere too.
Would you be tempted to try them?