 First things first - how to pronounce Nimue. Well, you say it like this: nim-you. That's it. Easy! 
Maybe you already knew that but for a few of us who went along to the Cliff Townhouse on Monday to hear all about the new products (not to mention the established) there was a bit of confusion as to how to actually say the brand's name. So now you know. 
The South African skin care company has been in Ireland for quite some time but because you can currently only buy Nimue, or Nimue Skin Technology to give it its full name,  products in selected spas and salons it's not a brand that's on everyone's lips.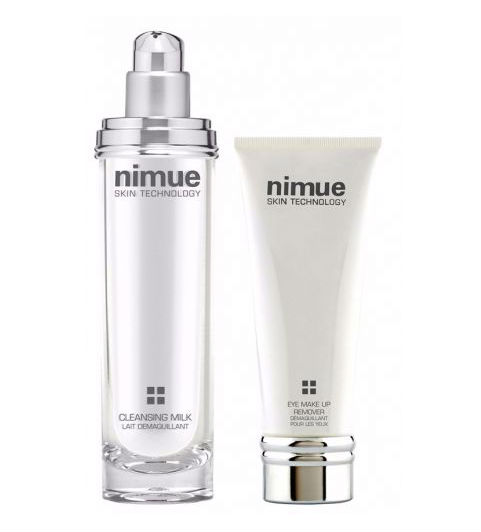 I can't remember how I got my hands on it (seriously, it's as if it appeared by magic!) but somehow I have a tube of Nimue's Rejuvenating mask in my beauty cupboard and it's something that I really like. I forgot about it for a while but began using it again coming up to a wedding and found my skin feeling softer and looking more even. 
I'm not here to talk about the mask, however. It's the new products from Nimue I'm drawing to your attention today. 
Let's start with the Nimue Eye Makeup Remover. The buzz word at the launch was Geranylgeranylisopropanol, helpfully shortened to GGP, which helps to smooth out fine lines and wrinkles and hurray! It's a key active ingredient in this eye makeup remover. Other ingredients include shea butter for moisturisation and Vitamin E and A Acetate which protect and nourish the skin. 
Advertised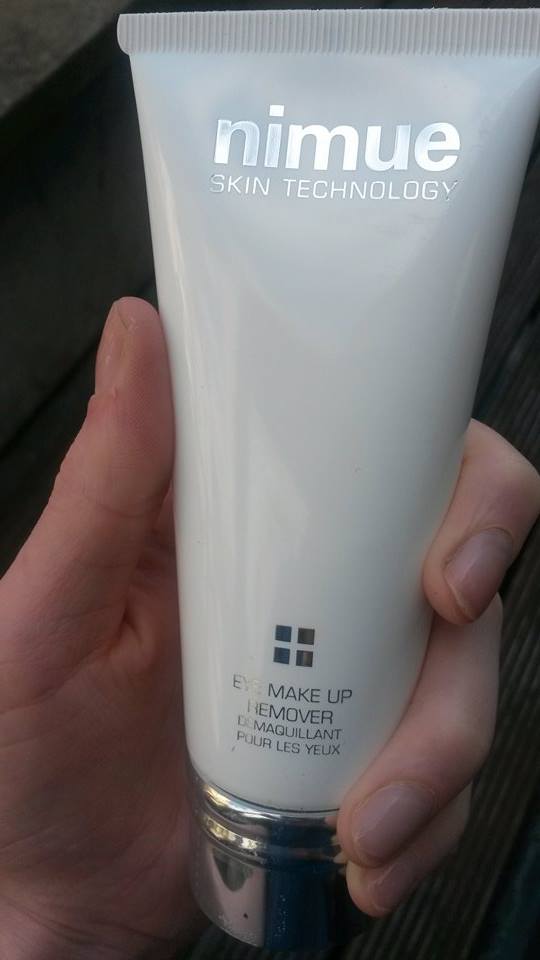 I tried the eye makeup remover out and I am impressed. Most eye makeup removers I've used have been toner-like in consistency but this is a cream. It is so gentle (they say it's suitable for contact lens wearers and I believe them!) but it is really effective at removing stubborn makeup without having to rub and squash your eyeball. It has no fragrance to speak of, it's non-comeodogenic and it's hypo-allergenic. 
Next up is the Cleansing Milk, a delicate, creamy cleanser. It was very important to the women at the launch that a little bit of product should go a long way - and I can report that this does. You use it by massaging it into the skin with wet fingers for about a minute, and then removing it with damp gauze. I don't own gauze (do you? Should I? I feel like I should have some) so I used a damp cotton wool pad instead and it did the job. I still needed to double cleanse and then I used a toner to make sure that every last trace of my makeup was gone but I will use this cleanser in the future. It's A-1, Sharon.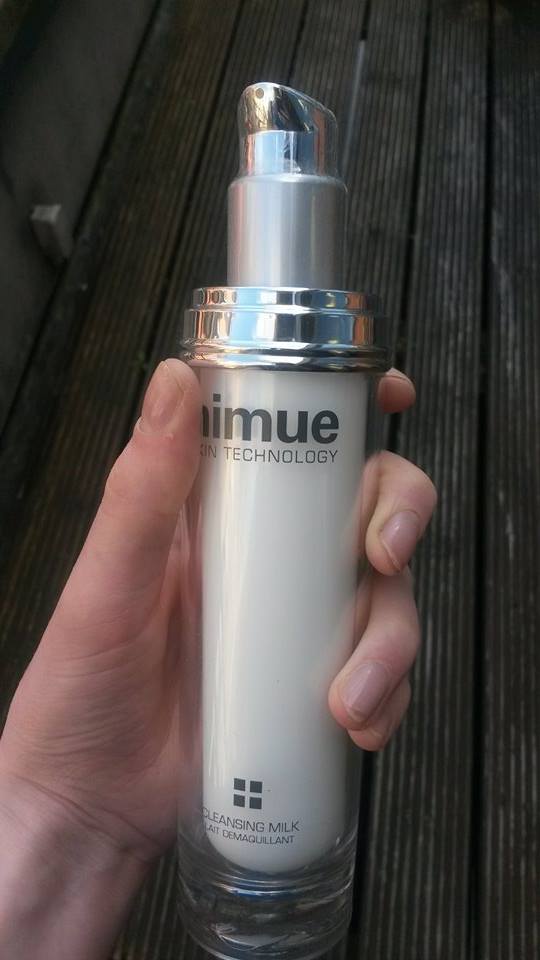 Like the eye makeup remover the cleansing milk was really gentle (and fragrance free, non-comeodogenic and hypo-allergenic) and it felt light and not at all greasy. My oil-prone skin loves this but I think it will be lovely for dry skin too, especially with its claims that the 'soap free emulsion' helps to maintain moisturised skin for up to five hours. 
Key active ingredients milk peptides and ceramide-3 and a combo of lactic, glycolic and citric acid supposedly work together to restore and moisturise skin. They also gently exfoliate, good news for those with sensitive / sensitised skin for whom exfoliating irritates. 
Advertised
I really like these new products. I think that Nimue brands are going to be staples in my routine. Have you used anything from the brand before? How did you find them? Might you check the cleansing milk and eye makeup remover out?
Nimue Cleansing Milk and Eye Makeup Remover are available in salons now. For more info see www.nimueskin.com.