 The latest instalment of the Bond movie franchise has more product tie-ins than you could shake a martini at, and while I probably won't be splashing out on the 007 fragrance anytime soon I have bought into the OPI Skyfall collection.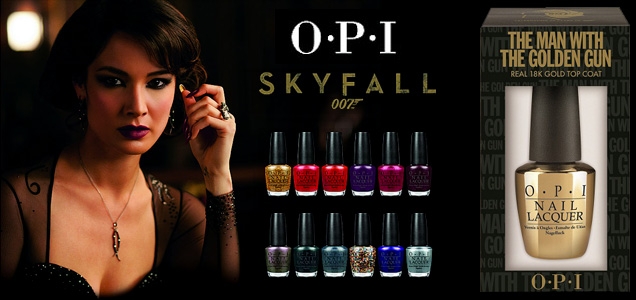 Celebrating 50 years of Bond, the core release consists of 12 new shades of polish, predominantly vampy reds and darks, and each one is named for a different movie in the series.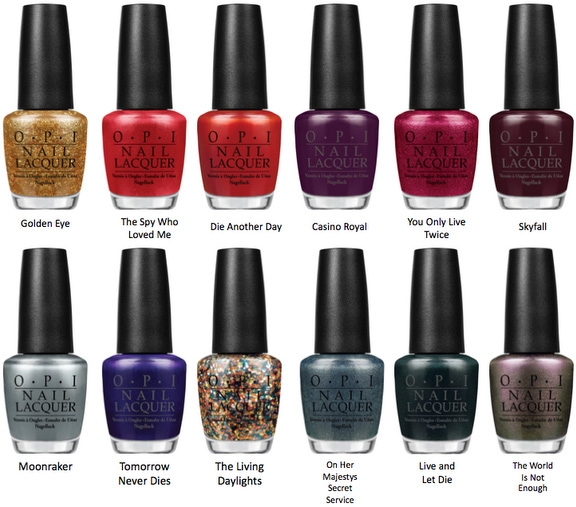 There are other add-on products too, like magnetic polishes and nail appliques, but the jewel in the OPI Skyfall crown is ostensibly the limited edition top coat The Man With The Golden Gun.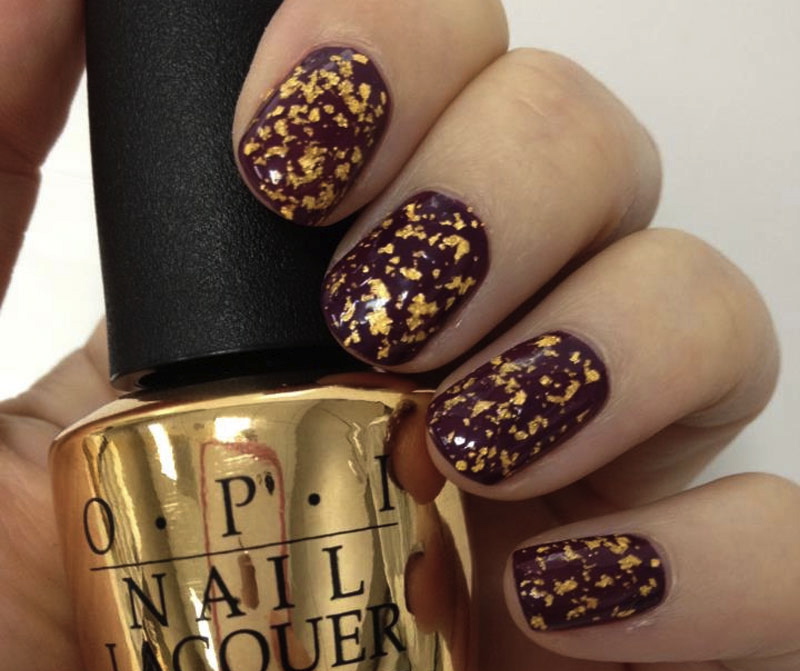 Containing flakes of actual 18-carat gold, its glittery, shining ways have captured the attention of press and bloggers alike. However, I can honestly say that it's not my personal favourite of the collection (just as well, really, seeing as I don't have a spare €36.95 burning a hole in my pocket at the minute.)
Advertised
That particular accolade goes to the standard-priced GoldenEye, which I lusted after for weeks before it was released and has put in an appearance in every manicure I've done since I bought it.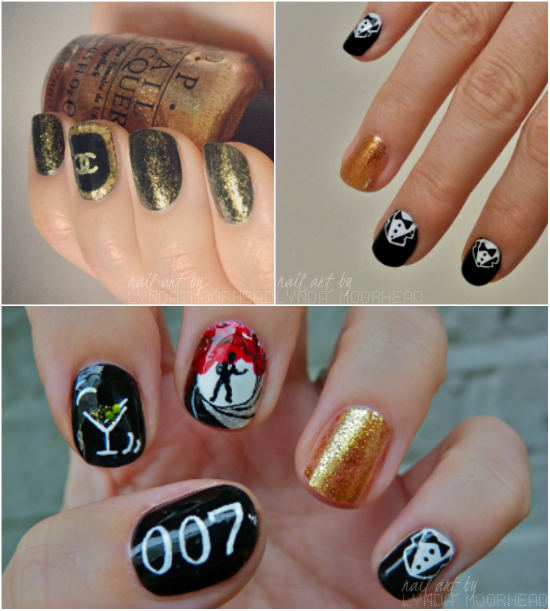 It's a gorgeous glimmering glass-fleck polish containing tiny foil-like pieces of gold and has a luminous lit-from-within quality when worn opaque on the nail. The weeny gold glass flecks mean that it gives an almost hammered foiled finish that I haven't been able to capture adequately on camera; it is (currently) my favourite polish EVER. It'll give full coverage in two coats, but the beauty of GoldenEye is that it can also be worn in one coat over a contrasting colour as a top coat. (I've seen Sally Hansen Gilded Lily being called out as a dupe and it's a very close thing, but it leans more copper than GoldenEye and to my eye the gold flakies in it are denser, which makes it less versatile for layering purposes.)
Oh, and while The Man With The Golden Gun might be getting all the media attention, I discovered during the week that GoldenEye was used for the stand-out nail scene in the movie itself: watch out for it on the underside of new Bond girl Bérénice Marlohe's talons, where it provides a shimmering contrast to the dark crimson Skyfall polish worn topside.
The OPI Skyfall collection is now available in salons and from Hennessy Beauty.
Advertised
Top three images via OPI.