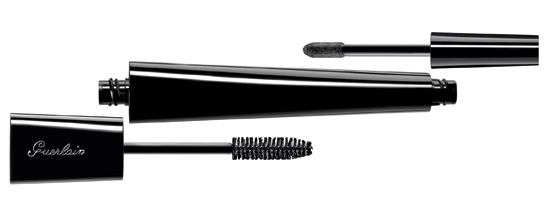 God, I love Guerlain. And I also love the sound of their new mascara, launching on May 1st. I don't think any of us will be screaming mayday when we try it though (ok, ok, TERRIBLE joke, I should be shot etc) because this is a new double-ended lash-flatterer from a brand already proficient in, eh, double-ended wonders.
In glossy black packaging, this is Le 2 Guerlain Volume and its dual magical-ness delivers lash-fattening volume thanks to the wand on the left. Once you're suitably happy with thickening up your lashes, you can coat them with the foam-covered wand on the right, which is designed to deliver a patent, vinyl shine to finish off the magnificence.
Advertised
Are you getting the impression I'd quite like to try it? €33.86 will be the pretty hefty damage, but at least we've got a good few weeks to save for it, eh?