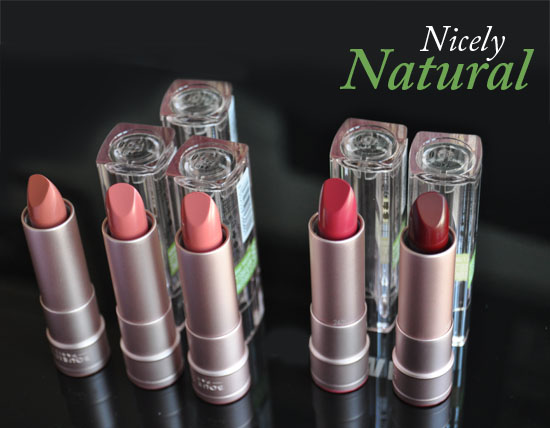 New from Bourjois in June is a new variety of Sweet Kiss lipstick: Sweet Kiss Naturel, €11.99, is the 100% lippie they say, and that's because it only contains ingredients of natural origin like minerals and plant pigments whipped up with green tea, magnolia oil, beeswax and shea butter.
There's no mention of what preservatives are used, if any, so given the 100% claim, I'm assuming that for fans of chemical-free beauty buys, this isn't an issue. Though as a side note, parabens do actually come from nature - blueberries contain them for example, which is why they last so long. There you go now, a new fact!
There'll be ten shades in the lineup, divided into brights and neutrals. I've been sent five to take a look at and you can see 'em above - shade-wise the neutrals are very wearable and from the samples I have, there is nothing at all terrifying about the more dramatic colours. Ok, Lime Crime they ain't, and because the finish is fairly sheer and super-moisturising, you're not going to get that mask-like opacity that puts so many lipstick novices off.
Want to see some more pix and find out what's what? Check after the cut.
Advertised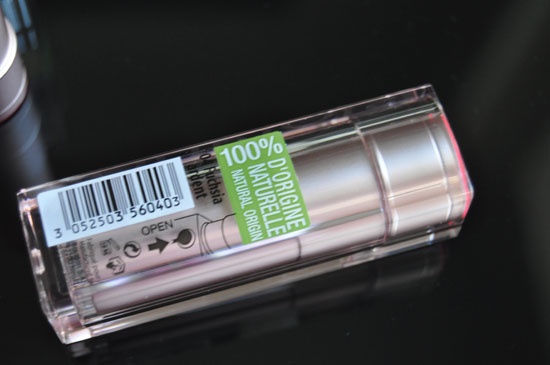 Packaging is the same style as the other Sweet Kiss lipsticks, but where they're purple, these are housed in transparent, pale pink cases with an inner cartridge made from aluminium that's also faintly pink. They're very pretty.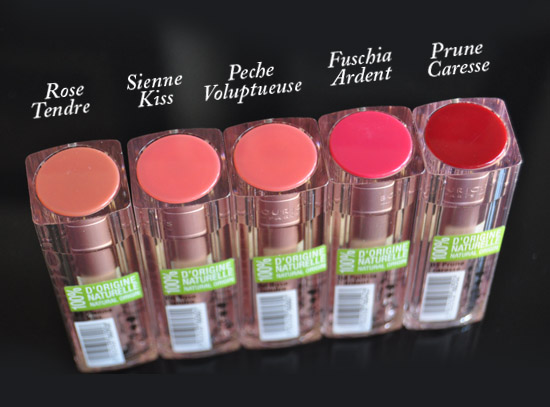 Here are the five I've gotten - the neutrals are a good daily pick and would make a great transition for anyone who's into gloss. You won't get the sparkle or reflects of a shiny gloss, but the comfort factor and element of transparency will appeal. Me? I like 'em because they're quite frankly, super-easy to wear.