 Nicole Scherzinger is one of those simply gorgeous super beings. Yes, she was pretty annoying on X-Factor - we'd prefer to look at her than hear her crazy talk or watch her cry tears of pure emotion - but my, is she a sight to behold. Have you seen her on those yogurt adds? 
She's not just a pretty face of course (she has a banging' bod too!) she was nominated for a prestigious Olivier Award for her role as Grizabella in Cats so walked the red carpet on April 12th. We adored her dress, that structured black number with the solid looking gold belt was a bit of a showstopper and her hair and makeup were divine.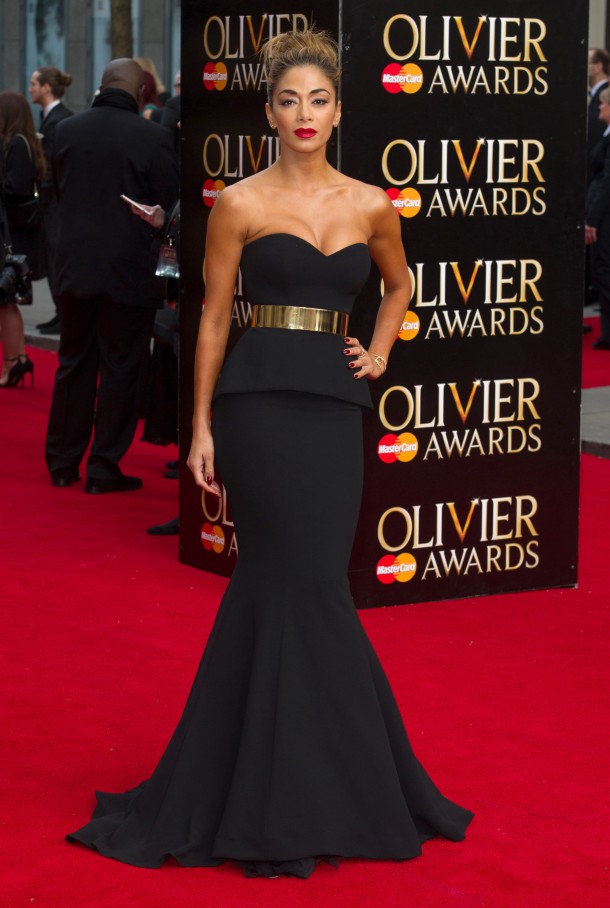 Just pulling your hair back and going without a necklace or dangly earrings with a strapless top is not an easily pulled off feat but Nicole works it.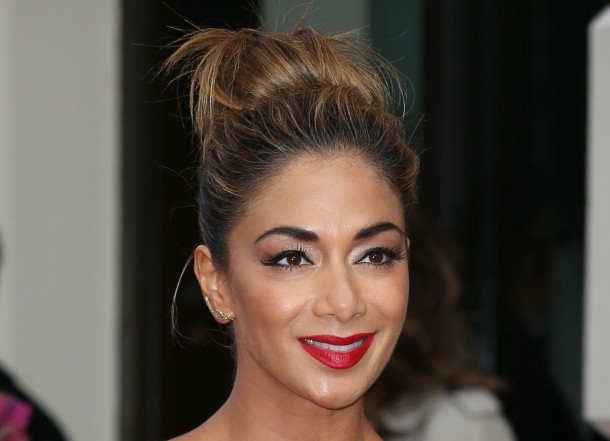 Advertised
Her look is easily emulated too. We'd rather have our faces put on by the glam squad Nicole certainly had but you can definitely give a good stab at it with the makeup you have in your own collection. 
Nicole's eyeshadows remind me so much of the shades in the Isadora palette that I use every day. Nude tones and highlights can be so dramatic especially when paired with inky eye-liner and lashings of mascara. 
Her lipstick shade is the most flattering shade of red - it's verging on pink (it's quite like MAC Ruby Woo) and it has blue undertones that make teeth look whiter than they are.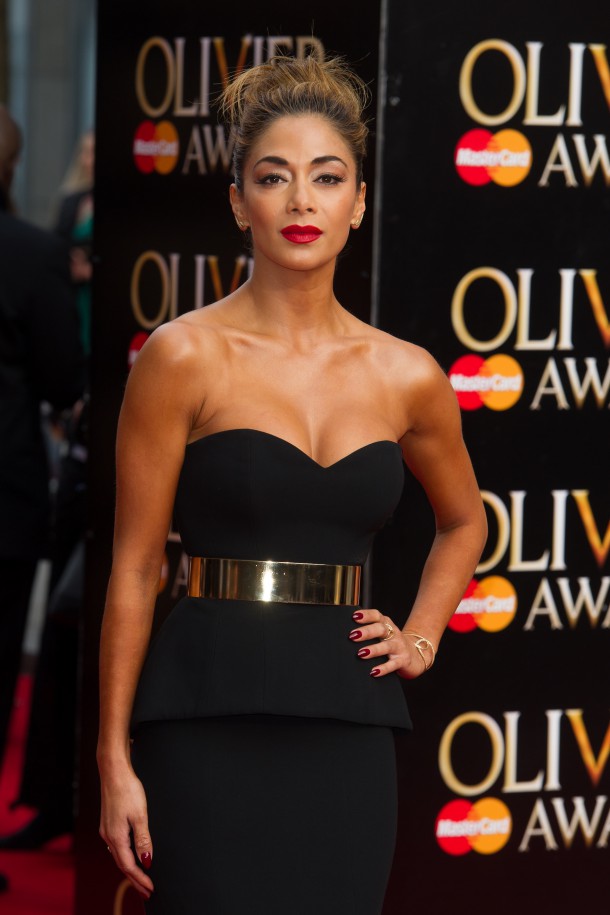 Her face is nicely contoured - you can do that yourself too, it's never been easier with our handy tutorial! - and we just love how her lips and nails don't match. What a manicure by the way. 
Advertised
The Olivier Awards persuades guests to dress up to the nines, such is the nature of a fancy ceremony. We took a gander at some of our favourite looks. Which looks do you rate?