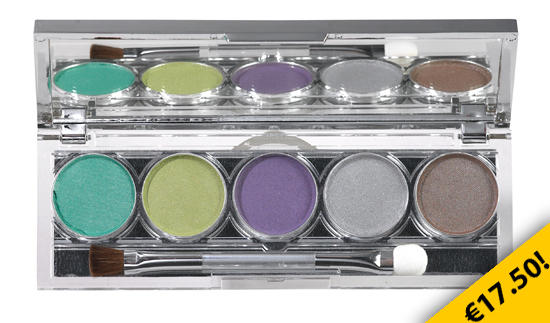 Ok, it's actually called the fairly boring No7 Limited Edition Eye Palette, but at €17.50, provides really decent value for money for a quintet of colours.
I've also decided that the slightly odd shade choice (it's neither here nor there, is it?) makes it quite a good holiday buy: brights will take you out at night and the neutrals will be good for day. Plus you'll be saving on baggage weight, always a good idea if you're flying with Ryanair, whose scales are always 'mysteriously' calibrated completely differently, depending on which airport you fly into ...
Advertised
All colours are water-resistant and can be worn as a wash or built for more impact, and if you want this silver-compacted set, then you'd better hurry - it's just gone on counter and it's a limited edition.