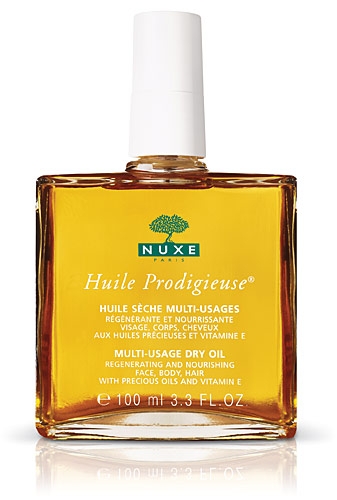 Listen, I love this stuff so much I could take a bath in it.
I love water too though and the likelihood of there being enough of it around for me to take a bath in at present is just as unlikely.
Short showers. That's all we're able to have at the moment. As the water keeps being cut off in a lightning strike fashion, leaving us with an empty tank and not even enough water in the kettle to make a cup of tea.
I've filled a few saucepans with emergency uisce of course - but every time I go into the kitchen I catch one of the cats drinking from them. It's not really their fault - they just think that new exciting water opportunities have been left out for them and the lid or other covering (tea towel) does not deter them in the slightest.
Anyway, Nuxe Oil. I'm counting this as one of my all time winter skin savers. With the heating on 24/7 for the last couple of weeks my skin was as dry as a papyrus in Tutankhamen's tomb.
Advertised
I think Nuxe Oil actually saved me from collapsing into dust. I slathered it on before bed, under moisturiser and into my hands and nails. It also cleared up an annoying dry patch near my elbow. I haven't tried it on my hair yet, but I think it might work well there. It also works mixed with foundation - there is literally no end to its wonders.
And oh yeah, when I'm finally able to take a bath apparently a few drops of this in the water is gorgeous.
Magic stuff. It's what they call a dry oil - because it doesn't feel greasy. It's light and packed with natural skin loving ingredients: six plant oils (borage, St Johns wort, sweet almond, camellia, hazelnut, and macadamia) plus vitamin E make up this skin softening delight.
Nuxe Huile Prodigieuse costs €17.50 (50ml); €30 (100ml)