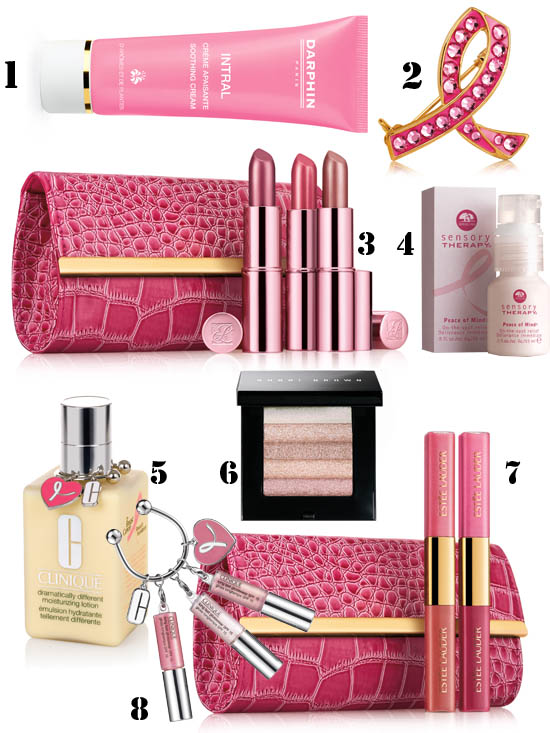 Each October, beauty brands - and increasingly fashion and food - roll out special edition products with a portion of proceeds donating to breast cancer charities. The whole October-being-breast-cancer-awareness-month thing was kicked off by Evelyn Lauder in 1993 in the US and has taken off massively since then, becoming a global initiative each autumn.
Needless to say,  Estee Lauder companies support it every year with a host of products, so lets take a look at 'em first, shall we? All donations from the following brands go to the Cancer Clinical Research Trust at St Vincents Hospital, Dublin.
Darphin Intral, €46, with a €7.50 donation
Estee Lauder Pink Ribbon Jewelled Pink Ribbon Pin, €15, with all net proceeds donated
Estee Lauder Evelyn Lauder Lip Collection, €30, with a €10 donation
Origins Peace of Mind, €15, with a €2 donation
Clinique Dramatically Different Moisturiser, €50, with a €2 donation
Bobbi Brown Pink Shimmer Brick, €42, with all net proceeds donated
Estee Lauder Elizabeth Hurley Lip Collection, €30, with a €10 donation
Clinique Great Lips Great Cause key chain, €20, with a €2 donation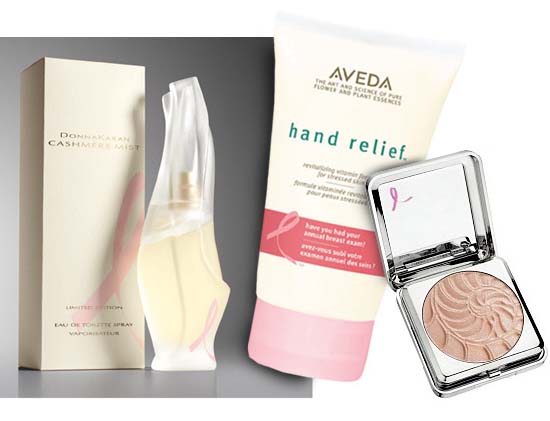 Three more from the Lauder group: Donna Karan Cashmere Mist, €92, with a €2 donation, Aveda Hand Relief, €25, with a €3 donation, and Creme de la Mer also have an Illuminating Powder, €80, with a €2 euro donation.
Advertised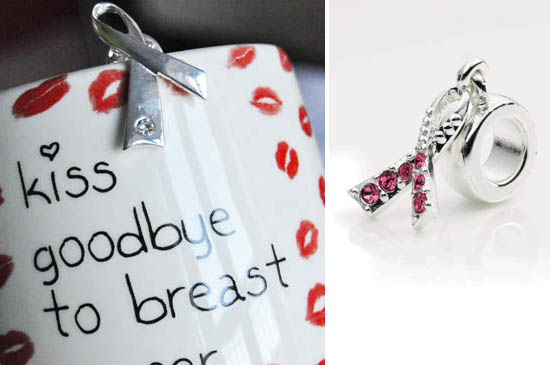 Avon's on the ball too with three products, all of which donate 25% to ARC Cancer Support in Dublin and Cork. The mug is €7.50, the pin €1.50 and the bead charm is also €7.50. You can get 'em from your Avon rep.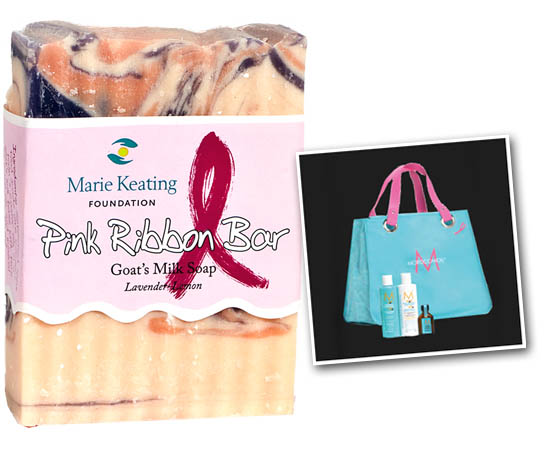 The Zum Pink Ribbon Bar is €4.50 and Make it Natural is donating the profits from the bar to the Marie Keating Foundation. You can find this product at Nelsons Homeopathic Dispensary. At Zeba hair salon you can buy the Moroccanoil bag for €49.95. It contains (I think!) shampoo, conditioner and a small bottle of the oil. An unspecified donation to the Breast Cancer Research Foundation is made from each sale.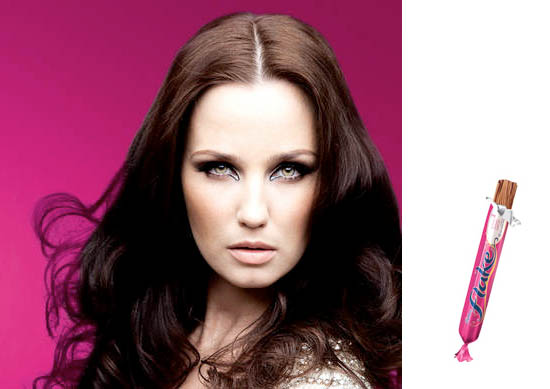 Advertised
Hession Hairdressing is holding a charity fundraiser in aid of Breast Cancer Awareness month  on Sunday 10th October 2010. For €50 you'll get a glass of champers, head massage, Kerastase Ritual, cut and blow-dry, with a mani to finish. Places are limited so get booking: phone the Drumcondra salon on 01 8376 265 or Clontarf on 01 8330 110. Finally, Cadbury is getting on board this year too with limited-edition Flakes. 5c from the sale of each will be donated to Action Breast Cancer.
There's lots more where that came from - are you planning any BCAM purchases or fund-raising?