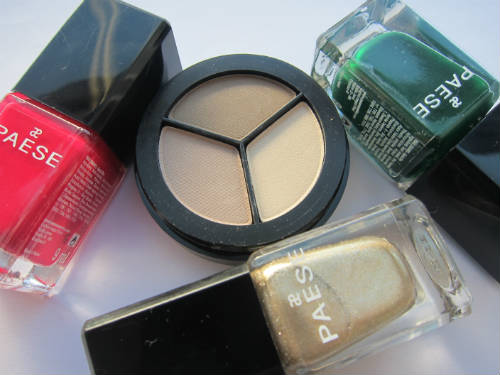 Following the success of Inglot on these shores, I was interested to hear about another great value Polish brand. Paese Cosmetics has more than 1500 shops throughout Poland offering a full range of beauty products from nail treatments and colours, lipstick and glosses, eyeshadows, primers, bases and more.
For now though, the only Irish distributor is the Pink Lemon website, which unfortunately doesn't stock the full range, and I wasn't able to get a response from Pink Lemon about their future plans (like whether they'll be stocking the amazing glitter polishes I saw on the Paese site!) **UPDATE! Pink Lemon no longer stock Paese, but Cloud 10 Beauty do - check it out here! **
Shade choice is also tricky on the Pink Lemon; many of the eyeshadows appear to be same colour, until you click into 'additional images' for a swatch of the actual shade. Shipping is pricey at €6.50 too, but on the plus side I ordered on a Sunday and the goods were in my hands by Tuesday.
I ordered three Nail Enamels in #105, a hot pink, #143 a pale gold shimmer, and #125, a deep forest green. They were a snip at €3 a bottle and, kudos to Paese, they seem to have got the consistency spot on. Not too thin or too gloopy, they apply brilliantly and while I went for two thin coats, I really think I could have got away with one. They dry quickly and leave a lovely, even finish with great shine. I'm definitely a fan.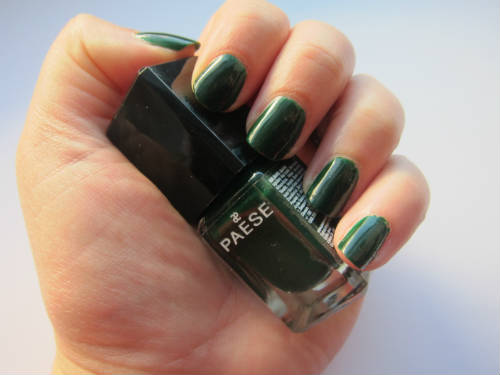 Advertised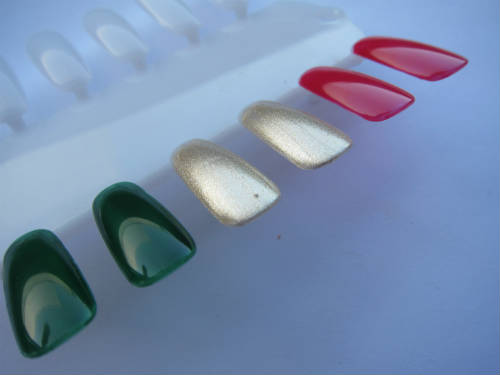 I also picked up the Retro Style shadows. They're a bit powdery and they smell like roses, which bothered me in other Paese powders in the past. Not so much here, though, as it fits quite nicely with the vintage theme. Payoff's not terrific but they feel silky, blend well and give me a soft, easy daytime eye that can be glammed up with a slick of black liner – and all for the not too princely sum of €4.90. I reckon fans of the pin-up look will get along nicely with these.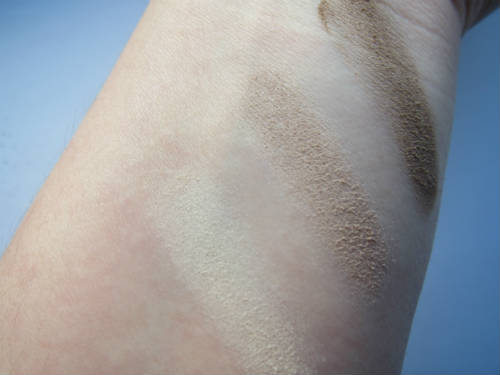 Overall I'm pretty pleased with my purchases, and I think Paese definitely merit further investigation. Have any of you had any experience of the brand?
Get Beaut.ie Delivered
Stay updated with Beaut.ie newsletters full of the latest happenings at Beaut.ie as well as great offers and things we think you might find interesting .