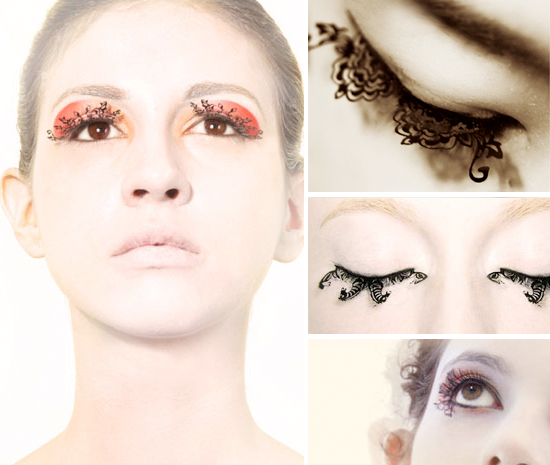 Have you seen these?!
Made by a crowd called Paperself, they're insanely pretty and delicate paper false eyelashes, inspired by the art of Chinese paper-cutting. Take your pick from three designs: horses (symbolic of success), peony (for happiness and good fortune), and peach blossom (a symbol of love and romance).
The designs come in a choice of two sizes, depending on whether you just want to accentuate the outer corners of your eyes with a small version for a "subtle daytime look" - hey, that's what the blurb sez - or use a larger version for a glamorous full-on statement.
Advertised
They look like they'd be fiddly to apply - and, er, would you even notice them among anything other than sparse or light-coloured lashes? - so maybe I'll just get some to admire rather than to wear. Hey, they could always keep that Paul & Joe cat's head lipstick company...
Buy online for £12 + £5 delivery from Luna & Curious.