 "I'm goin' to play me tapes" Tracy Barlow would huff, storming up to her room during her formative Corrie years.  Now she heads to her room (or up agin a wall even) for entirely different reasons, but sure we won't get into that.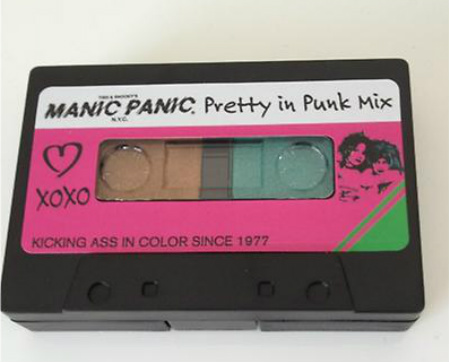 Is it possible that Tracy was listening to Blondie at some stage during her rebellious years?  The Manic Panic line of cosmetics and hair colours is the work of two of the original Blondie line up Tish and Snooky who started producing cosmetics in the late seventies and have stayed true to their punk roots.  Loved by Gaga, Rihanna, Katy Perry and Pink they're still at the forefront of all things edgy and new.
This retro cassette tape eyeshadow duo has me squealing with delight.  Kicking ass in colour since 1977 it claims and the quality of the shades and the depth of the pigment sure lives up to the promises.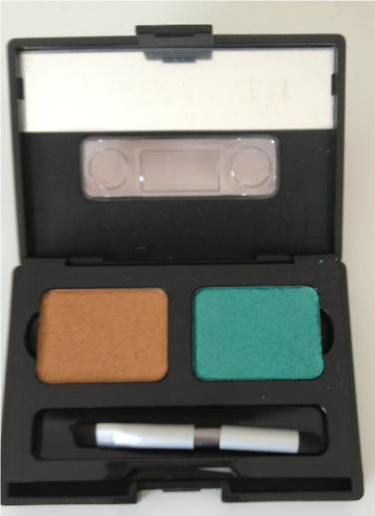 Advertised
Now I am possibly the crappiest swatchy person on the planet which is why I leave it up to the girls with the talent like Emma and Lynnie.  BUT EVEN I got a good result with these babies.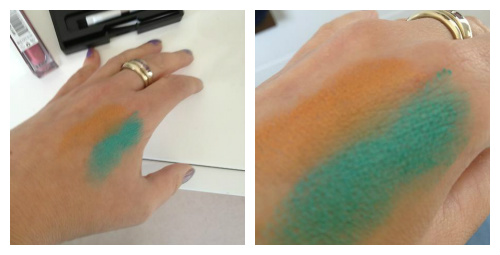 See?  The quality is brilliant.  And you know what?  It's SO refreshing to see something really different, really fun and really good that actually lives up to its packaging promises.
Ten out of ten Manic Panic, I'm loving your work, your cruelty free ethos and above all - your music.
visit www.manicpaniccollection.com for more info
Advertised