 Have you heard about the new EYEttraction magnetic loose eyeshadow from LOV Cosmetics yet?
LOV Cosmetics* have just launched their new summer collection and there are some very exciting things happening. In case you missed it, be sure to check out the new LOVglow Highlighter Drops (which Aisling wrote about here). Today though, we're focusing in on their new EYEttraction Magnetic Loose eyeshadows, which have been fascinating us since they landed on our desk earlier this week.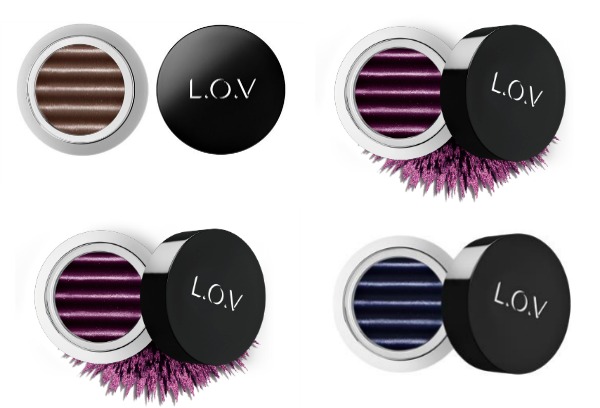 LOV's magnetic eyeshadow (€10.95) is a revolutionary loose powder that stays together using magnetic energy. So basically, no fallout. What? Huzzah! But while that idea in itself is interesting, what's more important is the performance and colours (right? right) and that's where these come into their own. The new EYEttraction magnetic eyeshadow comes in ten different shades. These range from midnight blue to golden olive to chocolate and copper. The one we have to play with is a beautiful plum called MESMEReyes.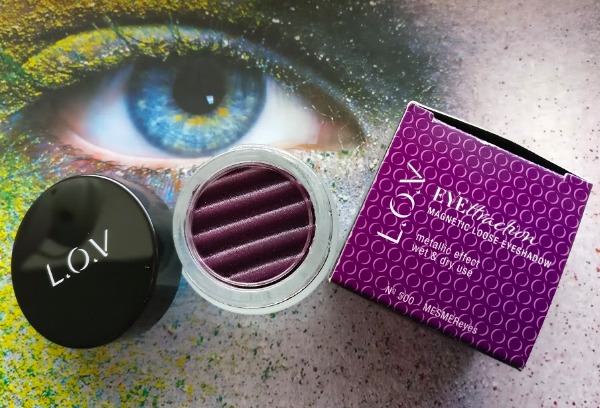 Versatile and unusual, the EYEttraction magnetic loose eyeshadow can be used either wet or dry. When dry, the powder shadow gives a soft metallic finish. It's easy to buff and blend from a wash of colour to a more traditional smoky finish. When wet, the colour intensifies and the metallic takes on a foil finish that catches the light beautifully. So there's your day to night makeup sorted!
Advertised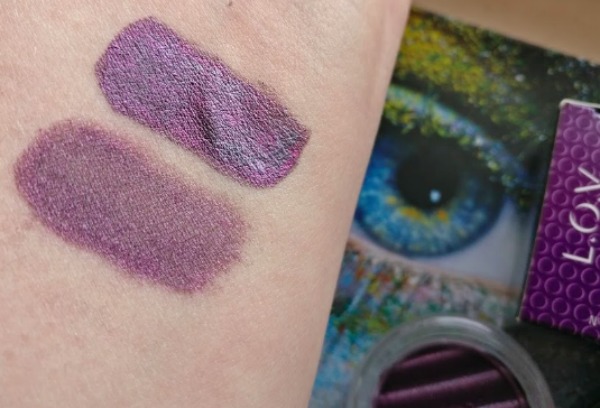 The new EYEttraction magnetic loose eyeshadows are also good for giving a traditional black eyeliner a lift. Simply apply the wet shadow over the liner to give it a metallic glint. Or alternatively, tap the loose shadow over a lip colour to give it a multifaceted or foiled sheen.
For stockists details, check out the official Irish LOV Facebook page.