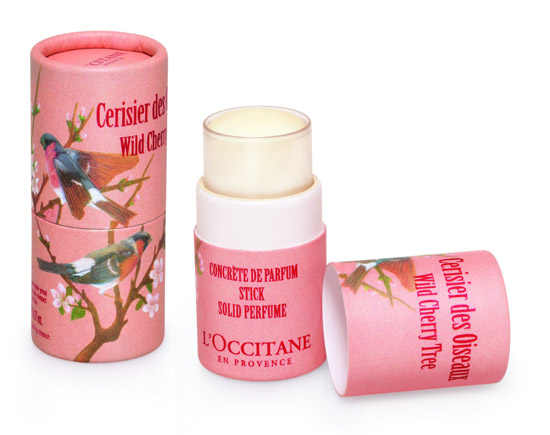 L'Occitane roll out a cherry launch every year, so that's not beauty news of particular note, but this year's incarnation, Wild Cherry, did set my heart a-beat due to that very pretty little yoke, above.
Alongside yer more usual eau de toilette and a very sweet-looking candle, is the Wild Cherry Solid Perfume. It's an alcohol-free fragrance balm (or a concrete de parfum, if you're French) infused with the scent of wild cherry blossom and notes of bittersweet berries on a soft woody base.
Great for anyone who finds perfume doesn't last (or anyone who finds fragrance drying on their skin) and because balms are brilliant for longevity, it's really portable, gorgeously packaged and the price is right too - €11.95 makes this a brilliant buy.
Advertised
Update: find it in stores from 15th Feb to 15th March.