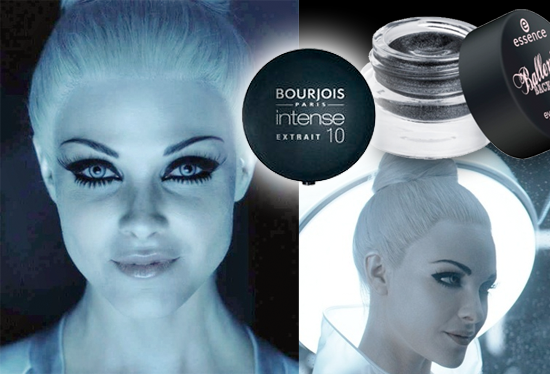 I've seen a few Blather-based requests recently for a really decent, proper black eyeshadow. And yeah, it's a toughie: deep, matte black eyeshadows are a bugger to find. All too often they're wishy-washy and poorly pigmented and don't give you that proper Lady Bot-from-Tron Legacy-style inky eye you're really after.
I know lots of helpful Beaut.ies have commented with product suggestions too, many of which have been from Mac.
But I say, feck Mac. It's a tricky shade to get right, granted, but I honestly don't think you need to spend the money to get good payoff and pigmentation.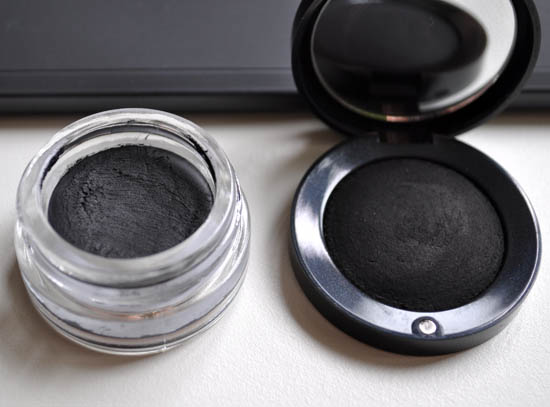 Advertised
Why? Because this pair of blacks can be had for the price of one shadow single from Mac and they're both frigging brilliant. On our left we have an Eye Souffle in Grand Plie in Black from Essence, €2.79. This is part of the oh-jesus-would-it-ever-launch Backstage Ballerina collection. (FYI, the brand say it will be in in around two weeks and we have a stockist number now on the stockist page, so you can call for local details.) Beside it is a Bourjois Little Round Pot Intense in 10, €10.79. Yes, another one (uhuh, I think these are fab)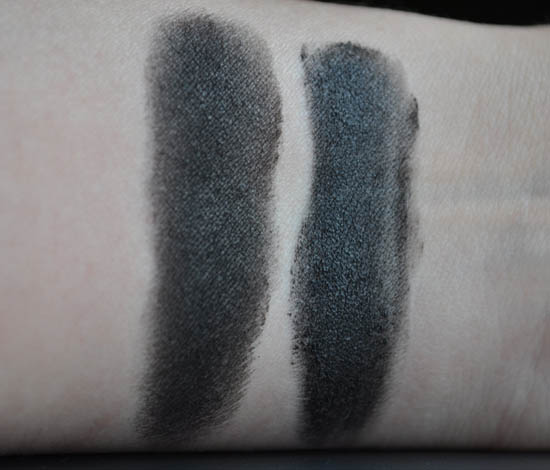 Swatches: Bourjois left and Essence right. Both of these are ace basics - one's a cream, one's a powder - that are well worth picking up if you've been driving yourself demented trying to find a really good jet black. Used together, you'll have a smokey eye that won't shift until you water cannon it back off.
What are your favourite black eyeshadows?