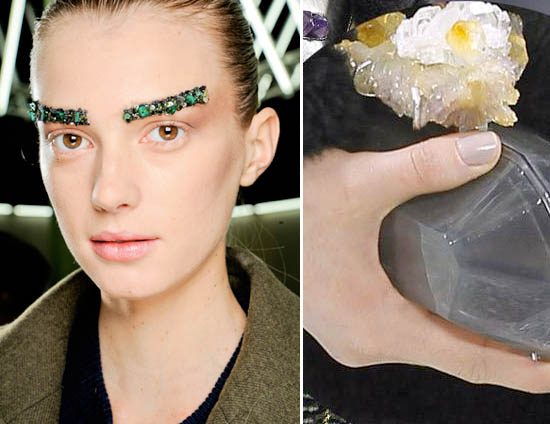 Perhaps Uncle Karl was so overcome with excitement about his Fortress of Solitude-style set that he felt he needed to replicate said angularity on the model's faces? Who can say - but what I want to know RIGHT NOW is the following:
Do you love the beaded, sequined brows he sent down the runway at yesterday's Chanel RTW show at Paris Fashion Week and will you be wearing them to important meetings at the office, hot dates and first meetings with your new boyfriend's parents?
Are you ready for er, yet another season of nude nails?
Do you want to retreat to your own Fortress of Solitude to recover by eating some Kryptonite, or similar?
Advertised