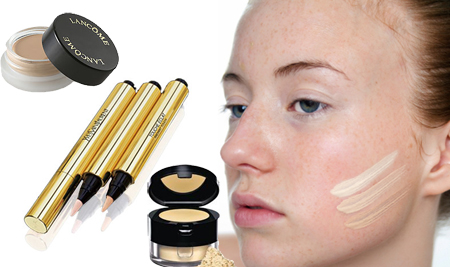 Concealer is something that I tend to buy a lot of - mostly because I keep losing it. Those lipgloss shaped pen applicator jobbies that concealer tends to come in, are all too easily lost down the back of the couch, trodden underfoot, buried in an unused handbag under a sea of tissues or taken away by The Borrowers.
Arriety and Pod must have a field day in my house. They must be the best made up (and concealed) Borrowers in the world. Apologies to everyone who never read The Borrowers books when they were kids - you probably think I've lost the plot. But the rest of you will know exactly what I mean.
Benefit Boing lasted the course better than a lot of the rest - probably because it was in a little round pot and more substantial. Then when I discovered The Realness of Concealness and Confessions of a Concealaholic kits I was on a roll - those babies were used up until the boxes became too battered to be useful, and all the Erase Paste was gone. The Catrice All Round Concealer kit stayed the pace too.
Advertised
But anything like the Touche Eclair or even the Aldi Lacura version goes missing within days.
So you see why I'm always in need of info about concealer. What have you found good and what are you using at the moment?