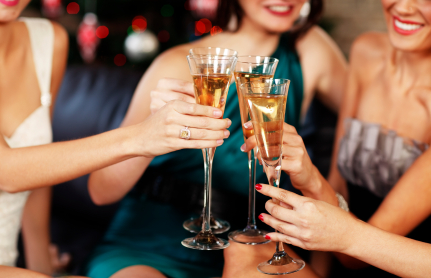 In a taxi yesterday the driver was playing a CD of Christmas music. Every time one he particularly liked came on he raised the volume. In the time honoured tradition of Dublin taxi men, he totally ignored any pleas to turn it down by doing a kind of whingy singing and telling me I'd no Christmas spirit. Between that and the smell of Magic Tree, by the time I got out of the cab my ears were ringing and I had to go home and take two Nurofen for the headache.
"Ah lovely music that wha" he said repeatedly leaning back in his Octavia seat.
"Eh yeah, but could you turn it down I bit?" I would reply.
"Ah jaysus you've no Christmas spirit." Cue tuneless singing along with the CD.
Advertised
Love them or hate them one thing's for sure - you just can't get away from Christmas tunes at this time of the year. Maybe Christmas isn't complete for you without a few hundred drunken singalongs to "Here we are Merry Christmas" down the pub - or perhaps a more decorous carol session is your thing? Bob Geldof has recently admitted that "Do they know it's Christmas" is one of the worst songs ever recorded - but for a lot of people hearing that song is what Christmas is all about.
What really gets you into the Christmas spirit? Adeste Fidelus or Fairytale of New York?
Leave a comment and let us know!
Get Beaut.ie Delivered
Stay updated with Beaut.ie newsletters full of the latest happenings at Beaut.ie as well as great offers and things we think you might find interesting .