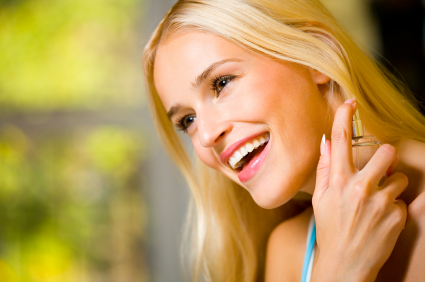 It's fair to say that many of us will have received a bottle of yummy perfume in our stockings this year. When I got a bottle of La Prairie Life Threads Sapphire in mine, I nearly spat out my wine with the joy (don't worry I opened it in the evening).
La Prairie brought out a trio of Life Threads perfumes last year and I had the Gold one. It's fair to say that this is one of the most gorgeous scents I've every had - I've never received so many compliments about a perfume in my life - and that even includes my ill fated affair with So Miracle.
This year I've also loved Jo Malone Vanilla and Anise; Michael Kors Very Hollywood and India Hicks Island Night.
Advertised
What about you? Are you a shameless flirt with a fragrance wardrobe, a winter and summer scent collection; or more of a signature scent gal? What's your favorite scent been?