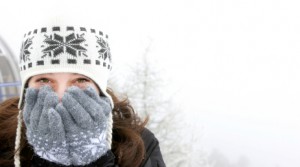 You'll notice a lot of our posts have a similar theme at the moment. With temperatures continuing to drop (minus twelve in Carlow last night eek) it's getting colder. And colder. It's wreaking absolute havoc on our skin.
It's chapping. It's splitting. It's roughening up. Aieee!
We've been giving you our latest recommendations for winter skin saviours - and now it's over to you. What do you turn to when the weather gets cold, the radiators get hot and the whole shebang conspires to throw your skincare routine into havoc?
Advertised
Rate your best winter skin wisdom!