 Roz sports the red lipstick that is a multi-award winner
Just to clarify, the red lipstick is the essential handbag hero that we're talking about here and not Roz. Toned and fit as she is, she would not fit in our handbag.
First off, everyone can wear red lipstick. It's like wearing a hat; the wearing of it gives you confidence, you don't need confidence to wear it. Trust us, there is a shade for everyone. If you are tanned or have a yellow tone to your skin, an orangey/tomato red will show off your complexion. And if you are pale or cool toned, a blue red will give that you classic Hollywood look.
In our annual Beautie Awards, Mac's Ruby Woo (€20) always gets a lot of love from our readers. We might not be blessed with a fab pout like Roz but Ruby Woo is a friend to us all.
Advertised
Because the formula is a little drier than other lipsticks, make sure you have a good scrub with a lip exfoliant (sugar will work just fine). In addition, be generous with the lip balm and use a little primer before you apply.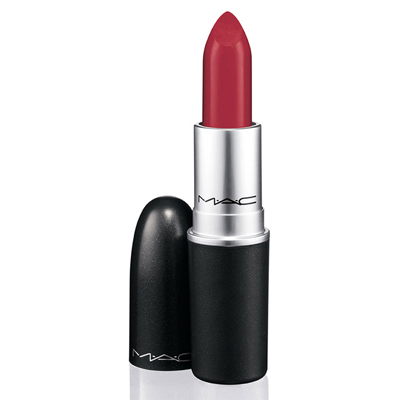 Since Ruby Woo is a favourite with so many Irish women, it's no wonder that Roz is also a fan of 1950s-in-a-bullet.
Are you a fan of Ruby Woo? Or what is your red lipstick of choice?