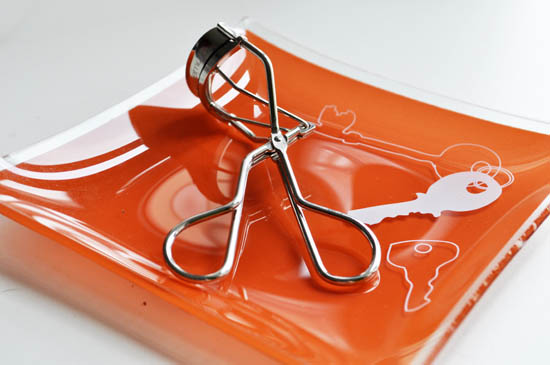 Lets forget for a minute that this is the second pair of Shu Uemura lash curlers I've had, shall we?
We'll also put to one side the fact that Mise Beauty recenty sent me a Kevyn Aucoin curler too which I used enthusiastically until I temporarily (I er, hope) misplaced it.
I can't hang on to the feckin' things, but that's neither here nor there: the thing is, you often read in magazines and blogs about Shu's lash curlers just being "the best" but it's rarely explained why they're so good. Maybe a lot of people don't fully know why they do what they do so well; the finished result is just enough with no further digging needed.
But hey. I'm a nosy type.
So here's why - and it's actually not limited to that brand's curlers, because my Kevyn Aucoin's are just as good. The secret lies in a very simple little fact and it's nothing to do with the basic shape or mechanic of the curler or the metal used; basically most lash curlers that follow this format are pretty much alike.
Advertised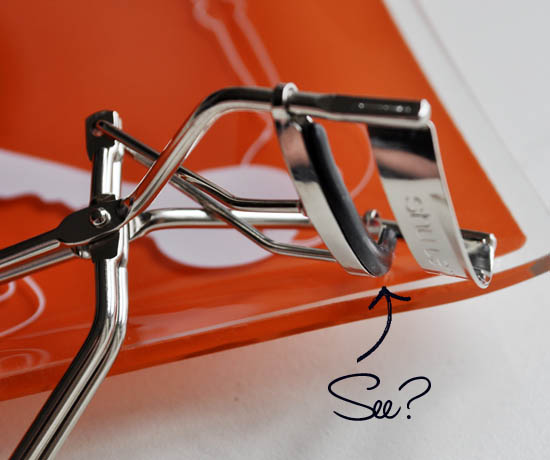 So what marks the two out from any others I've tried? Something small, something you might overlook but something that's so crucial to a good result it's fundamental: they both have curved silicone rubber pads in the clamp.
Yep. That's it bitches. Curved rubber or curved, firm silicone. Doesn't sound like much but that's what makes the difference between looking like you caught your lashes in a door jamb and, well, not.
I've chucked more crap curlers than I can count, and really, all that was amiss was the rubber pad being the wrong shape so it gave a horribly clunky result. The fact both Shu Uemura and Kevyn Aucoin don't use a crap pad means that once you buy one of these you get an instant transformation from the bad curl of old; hence amazed eureka moment reportage.
So, the moral? Both are very good products, there is no doubt. Both do the job they say they will very well. But it should be possible to get a curler for cheaper - since as far as I can see, it's not got much to do with the metal bit - and all that's required is to find one with a nicely curved curling surface. But all too often, cheaper curlers come with a rubber pad that's got a flat top and two hard sides. And that results in the door jam lash effect of 90 degree hell. And hey, no one wants that.
Advertised
So, I'm sticking with my expensive fellers for the time being; they may be both over €20 apiece but they work. I'll keep a perfectly curled eye out for a more cost-effective substitute and in the meantime, have you got a favourite cheaper lash curler you like?