 When you spend a little time at Beaut.ie HQ, your threshold for impressive mascaras gets pretty high. We're like the Simon Cowell of mascara judges - without the ridiculous trousers and general ass-hattery. We're veterans in the great mascara war, and each time we come across a really impressive one, we feel a little bit less impressed by all the rest.
This offering from Revlon has been on shelves since Spring but we've never put it to our own stringent test. And that needs to be resolved immediately!
Bold Lacquer falls into our 'the rest' camp, I'm afraid. It's nice, but it doesn't quite live up to its promises of providing both volume and length.
I would always choose the blackest black shade I can find, but the only shade I could get my hands on is blackened brown. This is a great shade for redheads and natural blonds for whom black feels a little much, but for the rest of us, black is needed to make eyes really pop. The brown shade just feels like a slightly tired black on me.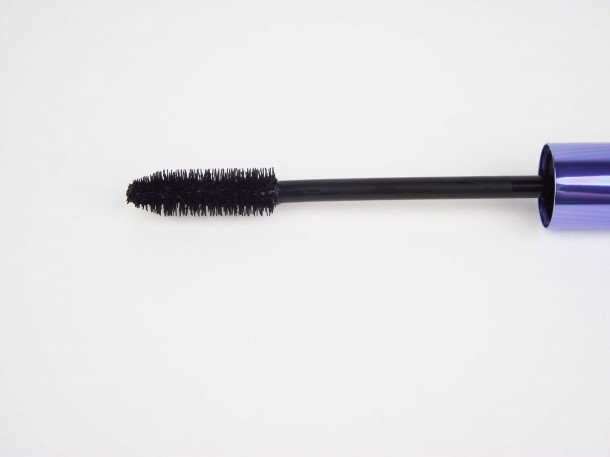 Advertised
I do love the brush; it has the size of a traditional mascara brush and is stiff and bristly enough to really coat the lashes. The formula is nice, but just doesn't follow through on its claims. I was expecting significantly bigger and longer lashes, and I'm not seeing them!
Given that, I think that the price - €14.80 - is a little ambitious. It's available now.
Do you like the effect of this mascara? Have you tried it? Share your mascara thoughts and woes in the comments!