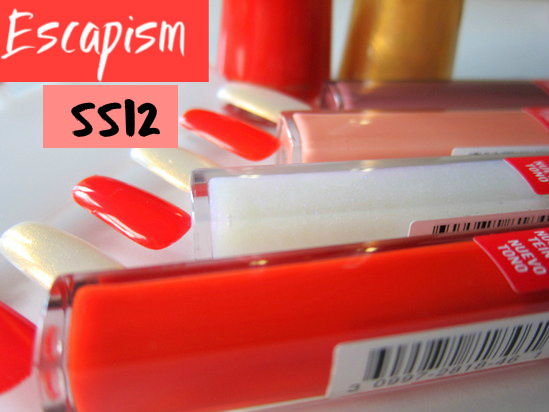 In a classic case of good timing, Revlon's holiday inspired collection arrived on the scene just as I was packing for my very own holidays. Well, I say packing - drawing up lists totally counts, right?
The collection was designed by top make-up artist and global artistic director for Revlon, Gucci Westman. Inspired by the sun, sea and sand of St Tropez it's called, fittingly enough, Escapism. And one look at the sparkly sheers and bright bolds of this little lot and I knew it was coming away with me.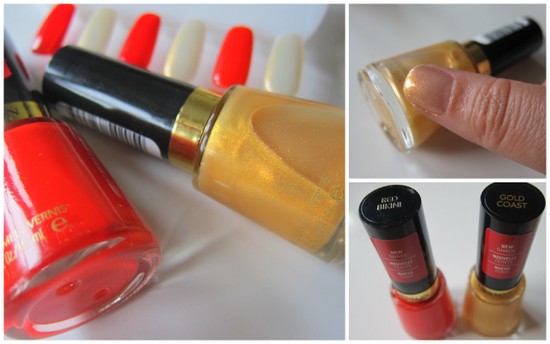 Revlon are brilliant at nail polish and these two are little stunners - look at them! That bright corally red creme is demanding to be applied immediately to my toenails - and that sheer gold is one the prettiest colours I've seen in a long time. It is very, very sheer though - you'd need a bazillion coats to achieve anything near opacity. Maybe even two bazillion. These are both limited edition, and they're €9.15 each.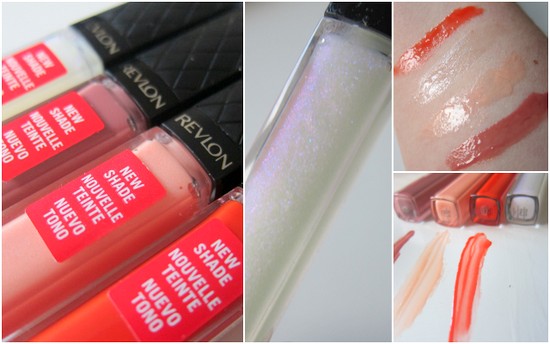 Advertised
For lips, there are four new shades of ColourBurst gloss with the most enticing summery names: Crystal Water, Sizzle, Bellini and Sunbaked. Crystal Water was a wee bugger to photograph but it's an iridescent gloss with little pink and purple glittery particles that makes my lips look much fuller.
Bellini's a creamy peach, fab with a smokey eye, and Sizzle is that vivid coral - just perfect for the beach. Sunbaked is the only one I don't love and that's cos it's just not my colour, but they're all super shiny, easy to apply and smell like vanilla fudge. And they're not sticky, which is brilliant because I hate pulling strands of my hair away from my gloss. These are €11.18.
Like what you see? They're on stands now.