 Does everyone remember the hype that went on over the release of Revlon's ColourBurst Lip Butter? There are some new additions to the lip butter collection for Autumn/Winter 2013, so let's take a look.
Now the first thing that struck me about this new shade of lip butter was the colour. Yep, it's lilac! Could I rock a lilac lip? Would I look like a corpse or leave the house with no trousers on a la Gaga? Was it not a bit on the extreme side for day to day wear?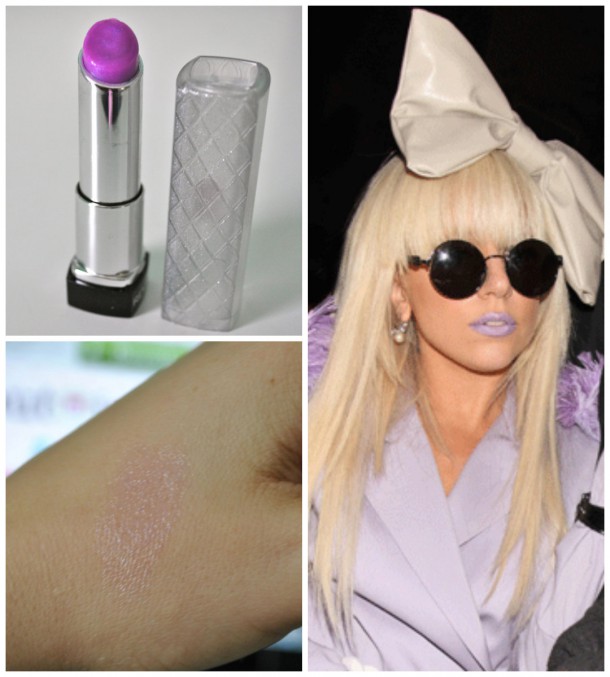 Not to be deterred I tried it out anyways. Good news: It's not actually purple. I mean, it is, but on the lips it's actually a very sheer cool pink with a TEENY hint of shimmer. It's also glossy as bedamned, as you can SORT of see in the swatch above. It's a balm/gloss/lipstick hybrid really, and the glossiest hybrid I've ever come across. The cool tones in this will make your teeth look just that little bit whiter too.
Advertised
Its also impressively hydrating: All the Revlon Lip Butters (€9.60) have mango, shea and coconut butter, which my fecked lips absolutely love. I know the colour payoff varies across the range of lip butters, and this would be on the very sheer end of the spectrum.
The glossiness has staying power and it's not tacky at all, which is great. Plus there's no scent or taste and you could apply it in the dark.
So will you be trying this lilac Lip Butter? And what do you think of the Lip Butters in general?