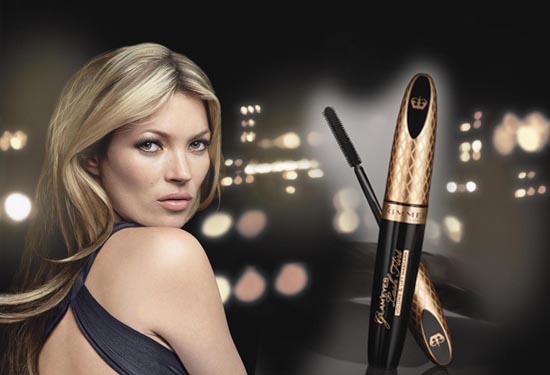 Now I have to start this post with a confession. Me and Rimmel mascaras wands haven't always gotten along. I've liked the mascara and the volume sure, but I've poked myself in the eye more times with that fiddly little comb wand they all possess.
So I was vastly relieved to find that the Lash Flirt brush is different. Spiky and feisty yes, but a different design. It still separates and defines lashes brilliantly but is much less dangerous for a clumsy clot like me. According to Rimmel the Glam'Eyes Lash Flirt has "an innovative VolumFlex Brush that grooms each and every lash for impeccable definition. Ultra supple elasto-bristles gently fan each lash up and out for sensational lift and length, creating an irresistible wide-eyed look. For a perfect application every time, the brush has two sides with short bristles for lash building and two longer sides for combing and flawless separation." I've been wearing this mascara all week and liking it very much indeed. The packaging is great - black and gold and chunky.
Now we all know that mascara technology has reached a level now that it would require a PhD to keep up with it and this one is no different. Ten times more volume and 80% more lash lift are archived with a maximum of mind aching science.
Advertised
Team the Lash Flirt with the new Glam Eyes Professional Liquid Liner and you're away on a hack. Deliciously flirty eyes - oh so easy.
And even easier if you win both of these for your lickle self. We have a competition for ten sets coming up tomorrow!
Rimmel Glam Eyes Lash Flirt will be available from the end of April. Usual stockists, €9.95