 This River Island cabin bag belongs to a glamour gal with a private jet. But if we can't have the jet, we can have the luggage
Thanks to Ryanair, we Irish can depart this fair isle whenever we feel like it (practically). It means we don't take going on holidays as seriously as we once did, packing-wise, and more often than not, a cabin bag is all we need. Although, full disclaimer, I get serious packing anxiety no matter what size bag. Luckily, I've self-helped myself and put together a guide to what to pack when your sole piece of luggage is a cabin bag. See it here.
You need a bag to put your carefully curated stuff in, though, and that black wheelie you got in the SuperValu deal 14 years ago just won't cut it. If you go on monthly Ryanair holidays, you will want to invest in high-quality luggage.
This one from Samsonite is pretty damn snazzy.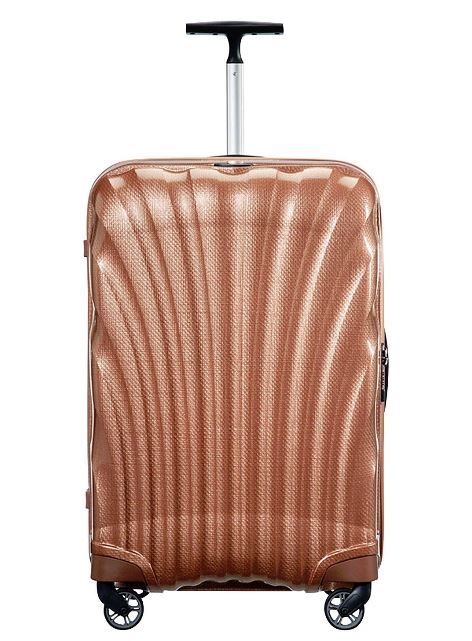 Advertised
But, if you're not willing to spend that much, River Island has a rose gold metallic four-wheeled cabin case for €113, and it's pretty darn fab.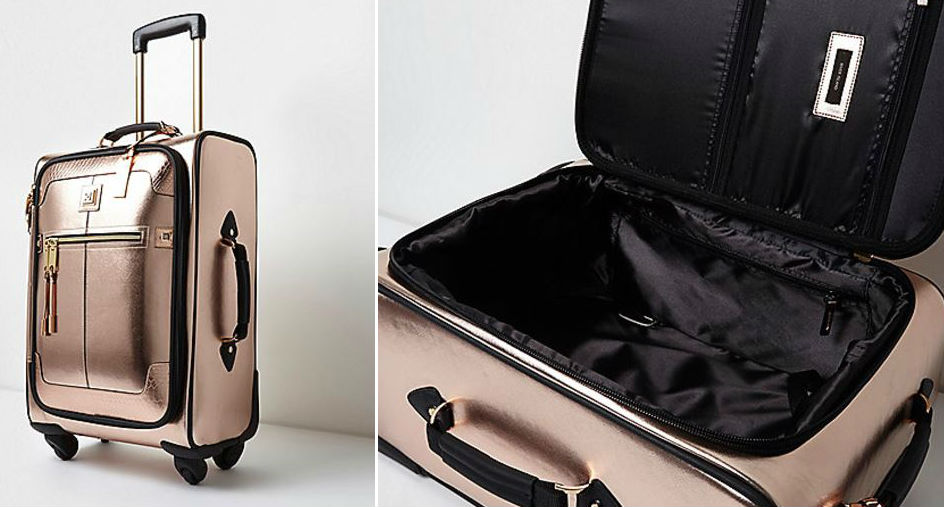 We do like a bag that stands out from the crowd; I bought a hard-cased neon pink one from Dunnes earlier this year and ain't nobody gone steal that bad boy.
This one looks roomy enough to fit all your stuff, and the soft shell means you can stuff in even more (if you're good at the aul sit on the case and pull the zip as hard as you can manoeuvre). Its dimensions are height 57cm, width 37cm, depth 22cm, volume (l) 36, which makes it slightly bigger than Ryanair's instructions (55cm x 40cm x 20cm). However, my Dunnes case is the same size, and since getting it in March, I haven't been near the scary metal contraption that size-shames bags that dare be a little bit big.
If this isn't your bag (pun intended), Penneys has some fun luggage in its teravel department right now. If it's rose gold you want, but you prefer to swing your bag over your shoulder, here's an oversized tote bag from New Look (€39.99).
Advertised