 Are you looking for a new eyeliner? I wasn't (well, not for myself anyway) but as it turns out I've been trialing one of late that I'm really rather taken with. So much so that it's ended up in my personal stash. I like to pilfer from my own work kit like that.
BareMinerals isn't a brand I'm all that familiar with (but you can check out Andrea's thoughts on the their Brightening Serum Foundation here). I know their mineral powders and I've a couple of lipsticks/glosses but I've never really looked into the eye products having heard mixed reviews.
Now I love both mascara and eyeliner in general so when the BareMinerals Lash Domination mascara (€22) and their Lasting Line Long wear eyeliner (€18) landed on my desk it seemed like a good opportunity to test them out for myself. My magpie eye went straight for the mascara first, encased as it is in a shiny silver tube. Would this be the holy grail of mascara? It's the same thing I wonder every time that I try one I'm unfamiliar with.
Everyone differs in what they think constitutes a good/great/amazing mascara. But that makes sense because after all, we all have different lashes, eye shapes etc. For me, what makes the difference is whether a formula can withstand my scrunchy eyes and doesn't smudge all over the place or onto my brow bone (that's never a good look).
So I'm happy to report that this one didn't, even when I was lazy and didn't prep my lids properly with powder.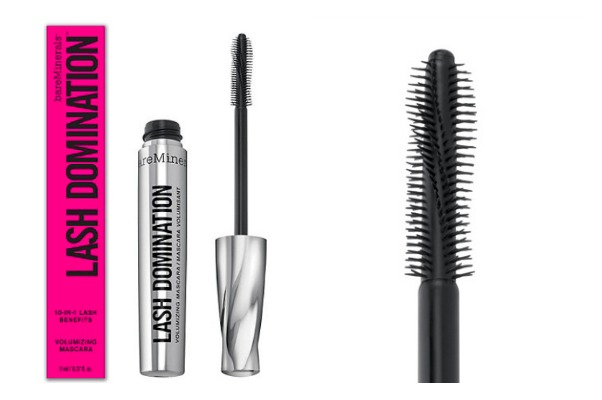 Another thing I always look out for is whether the mascara wand is scratchy or irritating (you'd be surprised how many are) and again, this one passed this test.
Advertised
I like the design of the Lash Domination wand, the swirl/wave of it allows you to twist up from the root to build up the lashes. It also gave nice separation and didn't clump, even when layered, and layered… and layered (I told you I like mascara, don't judge me).
So with all this goodness, have I found my holy grail? Mmmmm… I want to say yes but if I do it's for day time wear only as it doesn't give quite as much oomph as I'd like to push it into the top spot over all.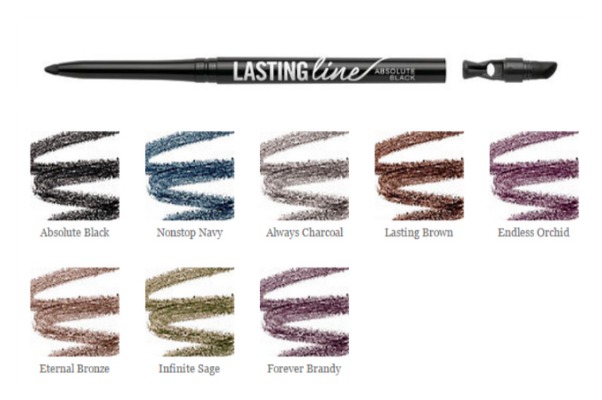 And as I mentioned, it wasn't just the mascara I had to test out, but also the eyeliner. Now, experience has taught me that pretty much everything that is used on my bottom lid smudges. Knowing this, I wasn't expecting too much but I was heading off for the weekend and popped the liner into my make-up bag anyway.
I found I could draw a thick, smudgy, grungy line with without having to babysit it (of course you could do a more elegant, lady like line too). The grey/taupe shade of "Always Charcoal" is right up my street – as it's more neutral than a brown and softer than a black. It didn't show up as much when applied to the water line, but I imagine "Absolute Black" would. It did however blend well and lasted all night without transfer/smudging.
Over all, colour me impressed but the holy grail search continues.
Advertised
Are you a fan of the BareMinerals brand? If you are also the owner of scrunchy eyes, what mascaras do you swear by? To the comments!