 IsaDora launches its Precise Roll-On Eyeliner this month. And it has us seriously intrigued.
The Precise Roll-On Eyeliner launches this month and is brand new from IsaDora. We've never seen anything like it before so we naturally jumped at the chance to try it out. But is a case of gimmick, or gimme?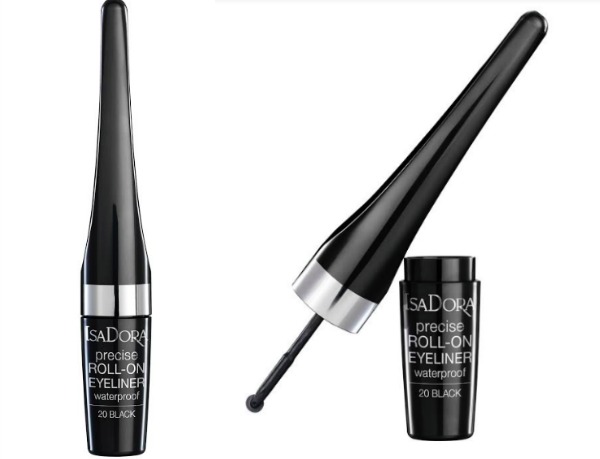 IsaDora has upped its game recently in terms of innovation when it comes to their products (remember Stretch Lash?). But honestly, we weren't expecting this. From the pictures, it almost looks like the applicator is felt tip (like the Max Factor eyeliner pen). But it's actually a small, thin disk that rolls like a wheel.
Advertised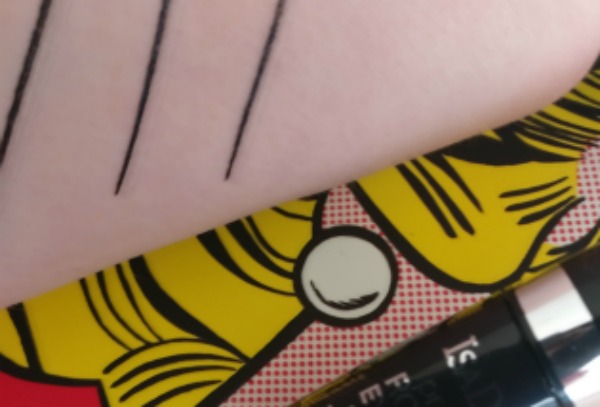 This wheel/roller applicator allows for a continuous line that is even, precise and very smooth to use. The applicator dips into the pot and pulls out just enough product so it can deliver a line and dry quickly, thereby avoiding smudging (everyone's pet hate). The formula of the liquid liner is highly pigmented, long wearing and water-proof. Above you can see my swatches, which were just one single line application each.
So, back to our question - is it a case of gimmick or gimme? Well, at €12.95 we'd have to say, gimme! The design is innovative, but not frivolous. Over all, it's easy to use and the liquid formula of the liner itself is great quality.