 It's confession time: I am a stranger to the salon experience. I did attend a salon once before, it has to be said, but that was for a gentle massage, and I only went because I had a gift voucher.  Perhaps I should have taken account of my anxieties before saying "Yes!" to the Salon Virgin Diaries idea.   But I did agree and so it was with some trepidation that I embarked on the first of my adventures for Beaut.ie.
No actual minks involved
I found myself booked in for mink lash extensions. Frankly, I had no idea what that would actually entail so I researched on Google and You Tube.  Well I shouldn't have: I frightened the life out of myself.   My "research" had revealed unconvincing stories of "cruelty free" real mink fur lashes being "harvested" from (critically endangered) minks.  Animals were "gently brushed"  to allow strands of hair to be gathered. From mink? Those vicious little feckers? This farmer's neice knows better than that, my friends.
Well stop right there, Salon Virgin! The good news is that Up To My Eyes uses silk lashes rather than actual mink fur, thus avoiding any possible animal cruelty, while using lightweight lashes which maintain a natural look. Hurrah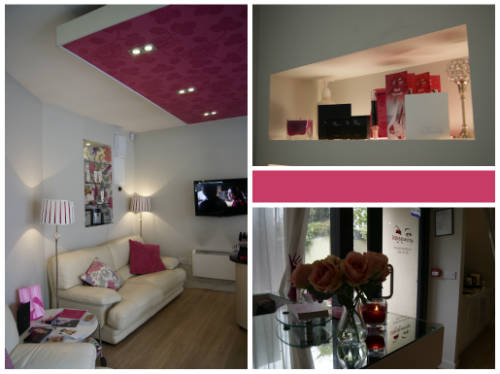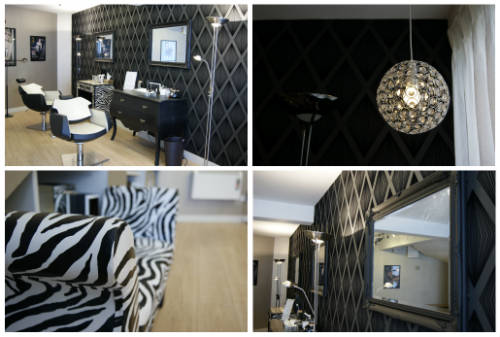 Safe in that knowledge, I was shown to a high table which would be my home for the duration of my appointment. Lash extension treatments can last up to two hours, which explains the table's super-soft surface and the oh-so-comfortable blanket which was draped over me. There I was, all tucked up, happy as Larry. My therapist, Jessica,  explained that although first-timers might be a little apprehensive, lash extension veterans are liable to drift off to the land of nod while lying there. I'd well believe it now, but that the time I thought, "Oh really, missey? And you about to poke around my eyeballs? Pah!"
There is no poking or prodding whatever though. To begin with, there is a brief moment that's a little shuddery. This involves applying little collagen pads to cover and protect the lashes of the lower eyelids, but it's not so bad and lasts only a couple of seconds. After that, just lie back and think of Ireland… Or have the chats with your specialist. Oh, the things we talked about. I'm sure all the world's problems were solved: there was definitely some discussion about the Grove disco of yore in Clontarf.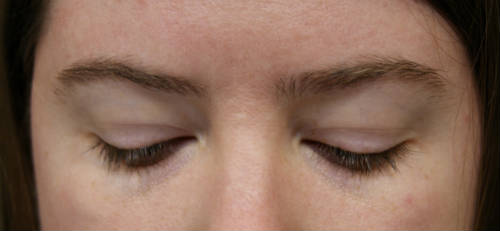 Lashes (and blotchy skin) before
 Interestingly, although people may associate lash extensions with youth and a night on the tiles, a lot of the customers are a little older and get extensions to regain definition of the eyes. The emphasis in Up To My Eyes is on accentuating what's there and staying true to the individual's natural lashes. An important point to remember if you're trying to get definition with lash extensions is that thickness of the lashes is key, rather than length. The rule of thumb is not to go beyond one-third longer than the person's own lashes - this is primarily to do with the weight of the lash being applied to the natural lash. At the scale of lashes, a millimeter can make all the difference. If the weight is too much, it can cause damage to the natural lash. This is another reason why the mink/silk lashes are recommended, being lighter than, say, acrylic versions. Additionally, the mink/silk lashes have a more natural shine and shimmer.
Advertised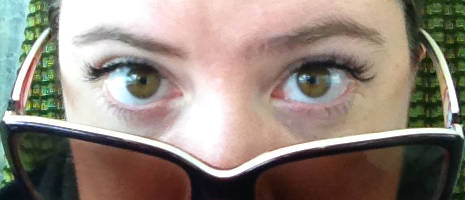 Northbound, avec lash extensions (complete with no make-up and DART interior)
 The lash extensions are attached to the natural lashes using a glue. Your own natural lashes have a cycle of around 6-8 weeks, and up to 3-5 lashes can fall out per day. The glue attaching the lash extensions will last for as long as your natural lashes remain, which is why the treatment is described as semi-permanent rather than permanent. Around 3-4 weeks after your treatment, then, about half of the lashes will have naturally fallen out, so you can return for infills, or alternatively you can have your lash extensions removed for free.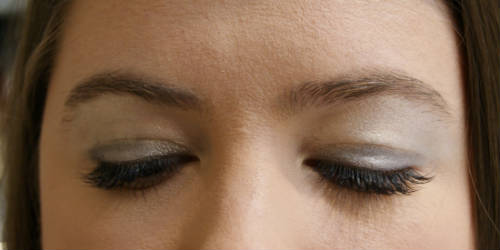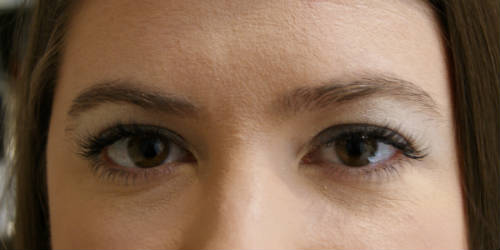 And lashes with make-up!
 Speaking of which there was one wee blip during my visit, and no fault of the salon's, which was that the smell of the glue caused my nose and eyes to run a bit. Seemingly, this can occasionally happen, or if the bottle is new the smell can be slightly stronger.  So, if you have any sensitivities, you can have a quick chat with your specialist in advance, and maybe bring a small bottle of water to sip.
I picked up lots of tips to maintain the lashes for as long as possible:  don't get them wet for 24 hours after treatment (wear goggles in the shower - yes really!); don't use oil based makeup remover and avoid rubbing your eyes.
The Verdict
Lash fabulous. Fellow virgins, be not afraid!
I had the full set of luxury mink, which will set you back €120. Up To My Eyes also do corner lashes (€25), rapid lashes (€50), flared lashes (€60), mascara look (€77), full set (€99), and refills (€40) or mink refills (€50). They're on a mission to raise funds for the wonderful Sight Savers Ireland for the month of June, and will donate €10 from every full set of lashes to the charity - look good and do good.
Advertised
Read more of our eyelash extensions and lash perming stories.