 Gone are the tumbling locks - Hayley off Modern Family's got a brand new do, and it looks suitably adorable. People - including us and we're not ashamed to admit it! - are very interested in Sarah Hyland's hair.
Last week, she posted a pic of her new 'lob' after getting her hair extensions removed. In the caption, she warned us (unlike others) that it would be like this for a week.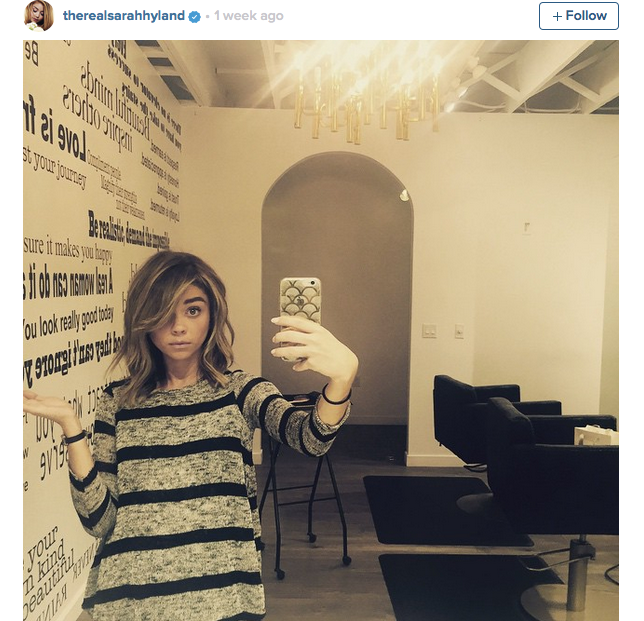 "Last week I got my extensions out!! It's lob time!... For a week... Love my ladies at @ninezeroone"

Yesterday, she gave us the updated version, with the caption: "Aaaaand it's gone. Summer hair! Thank you @nikkilee901 for always keeping my hair healthy and for givin me the freshest cuts"
Advertised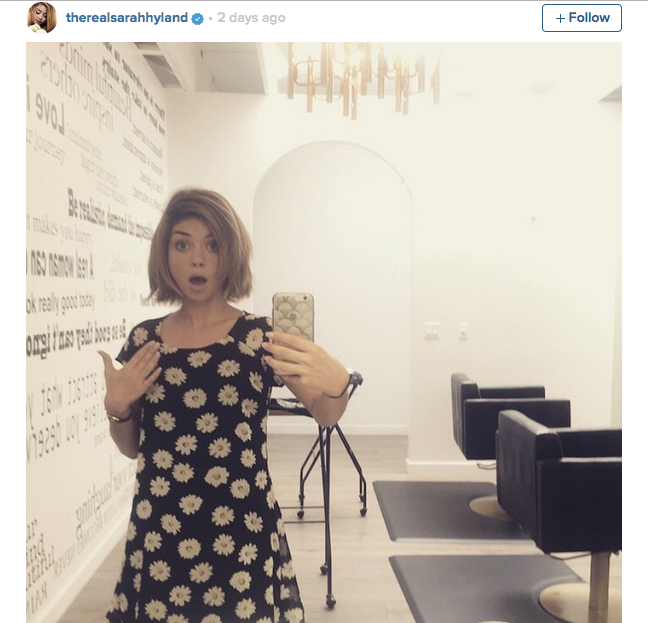 She then brought her bob to the beach alongside a herd of attractive menfolk. Sure what else would you be doing with new summer hair?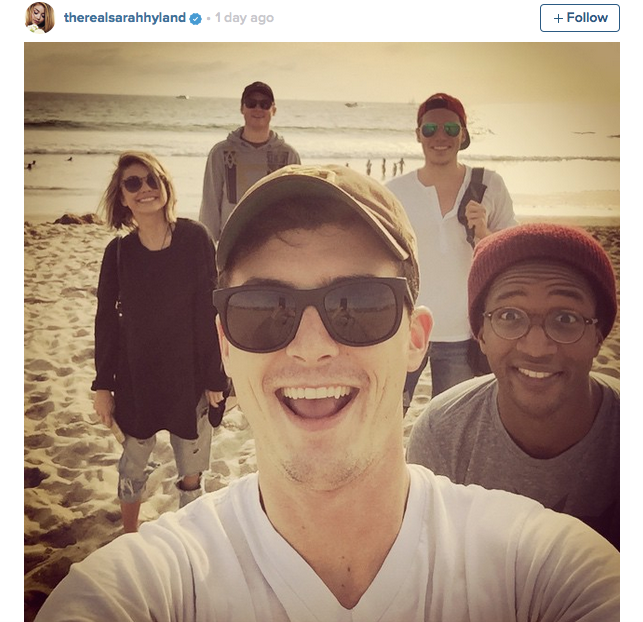 The sun has been shining the last few days, have you been tempted to hack off the hair in the hopes of frolicking on a nearby beach? C'mon, we can live in hope!