 One of the many things I love about mascara is that it is the type of make-up product you can choose to spend a lot on, or alternatively very little and still get great results.
Unfortunately, advertisers can get ridiculously heavy handed with post production and photoshop so most people that I know would rely on word of mouth when it comes to mascara, waiting to hear reviews before purchasing anything new or simply sticking to what they know. After all, once you've found your favourite you rarely look back - but in saying that, it's always good to know what's out there.
So without further ado, here are some of my favourites that have either found their way into my kit bag or personal make-up bag over the last while: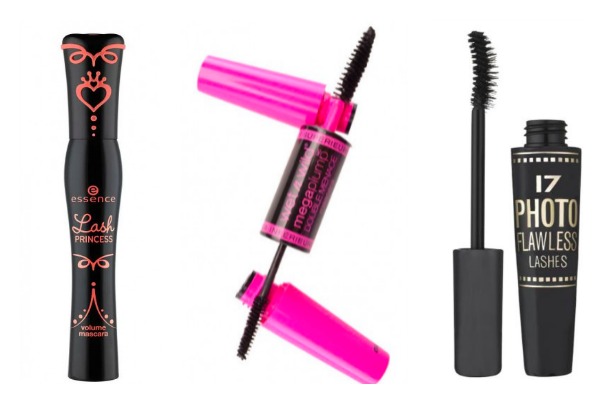 Save: Thankfully cheap mascara doesn't have to mean crap mascara and there are some great ones out there if you know where to look. Recently I've fallen for the Essence Princess Volume Mascara (€4.09) which gives lashes a good bit of oomph, which is of course, my code for volume... The formula isn't flaky but can get a little clumpy in the tube so you might need to rinse/clean the wand if that happens.
Another budget friendly mascara I love is Wet n Wild XXL (€5.49) and their new Mega Plump Double Menace (€5.49) which as the name suggests, is double ended. The two wands make it great for getting in at the little lashes underneath and the inner corner of eyes and also for taking your look from day to night.
If you're on a seriously tight budget, or want to have a back up mascara for keeping in your car/handbag/desk then Seventeen Photo Flawless Mascara is a steal at €1.25.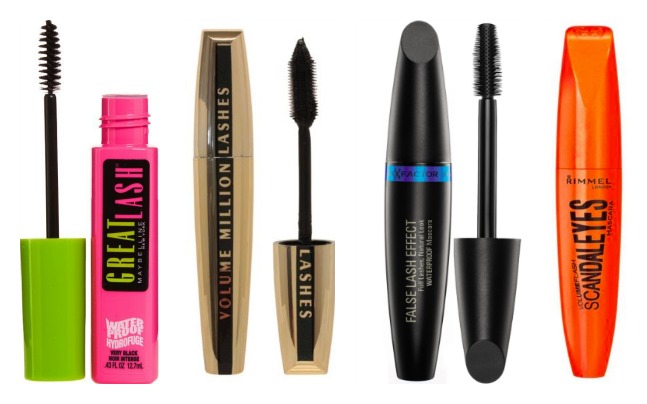 Advertised
Spend: Mascaras are the bread and butter of companies like Maybelline, L'Oreal and Rimmel who have so many out now it'd make your head spin. I have to mention the cult classics though which include Great Lash (€7.49), Volume Million Lashes (€15.99) and Scandal'Eyes (€8.99), although I'll admit that I actually prefer Maybelline's Falsies Flared (€11.99) to Great Lash.
Another mid-range mascara that gets a gold star is Max Factor False Lash Effect (€14.99). The wand can seem a little cumbersome at first but when you master it this mascara is brilliant if you want to add more volume and drama to lashes or amp up a smoky eye come night time.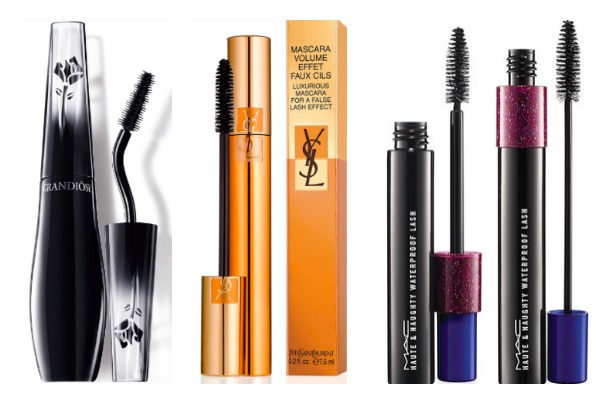 Splurge: If I'm ever feeling flush the thing I'll treat myself to is a fancy new mascara. My personal favourites are YSL False Lash Effect (€32.50) and, once I got a handle on the application/wand, Lancome Grandiose (€30). Both of these give volume, add length, separate and define lashes as well as lasting well throughout the day.
Benefit They're Real (€26)  is one that I use a lot when working with brides, similarly I really like Clinique Lash Power (€22) which is incredibly long wearing and doesn't clump, even when you apply a few coats. The Clinique wand is thin so you can really work up from the root of lashes, something which is particularly good for anyone with short lashes.
I also love MAC Haute and Naughty (€24.50) which has a dual wiper system so the wand can either be loaded up for a full on effect or kept more natural. There are dupes of this on the market now but I still think it's worth the money.
Advertised
Those are some of my favourites, what are yours? Got any bargain buys to recommend or perhaps there's a special one you're saving up for - to the comments!