 Glow drops help add that little something to your complexion and they surge in popularity 'round this time of year
Spring is around the corner which means it's time to change up your foundation routine. And you know what spring/summer skin is in its pure and simple form? Glowy. And you know what this means for people who aren't Victoria's Secret models? Glowy glowy glow drops.
Glowing skin never goes out of style, but glow drops are a making a huge come back across all the brands. It's a versatile product, and it's a great way to change up your existing foundation.

L'Oreal True Match Lumi Glow Amour £9.99
L'Oreal True Match Lumi Glow Amour is a highlighter that can be applied to your cheekbones to make them pop out of your skull. But the best thing about this product is that it can be mixed into your moisturiser or primer for an underlying glow to the skin, or mixed in with your foundation to give you a dewy look.
Advertised
The problem is, they're not available in Ireland yet. BUT, something very similar is available and they are on shelves right now. AND they are that lil bit cheaper, too.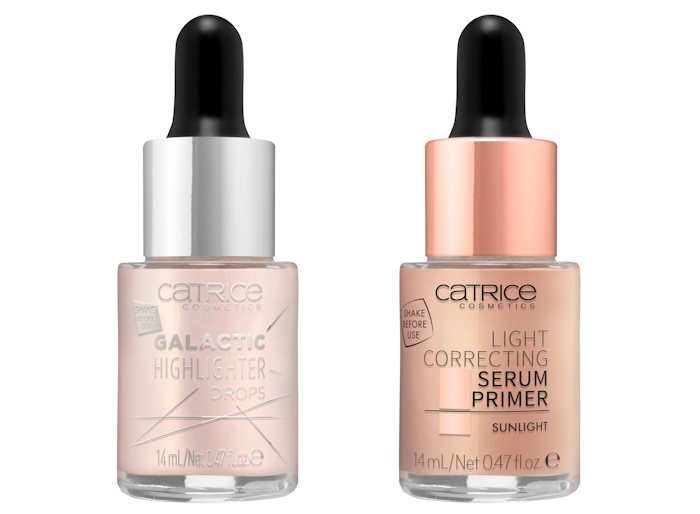 Catrice Galactic Highlighter Drops / Light Correcting Serum Primer €4.95
At a third of the price, Catrice stands strong as usual and gives us more choice and variety in colour. The pigment and texture are just as good as its L'Oreal counterpart leaving you the ability to buy both colour options and still save money.
Do you prefer your skin matte or dewy?
Advertised