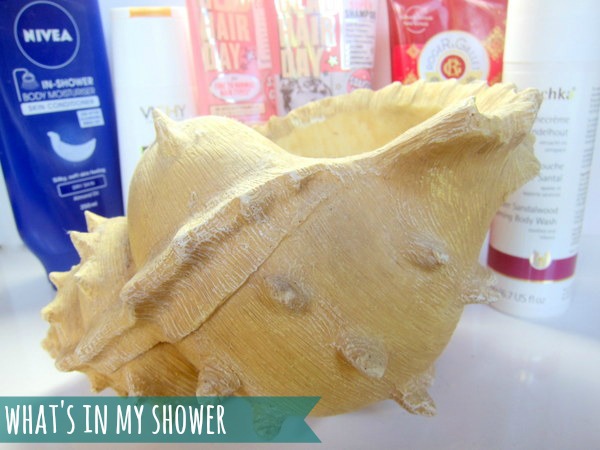 Nothing can take the sting out of the mornings like a lovely shower filled with foaming and sudsy delights. Here's what's in my shower right now.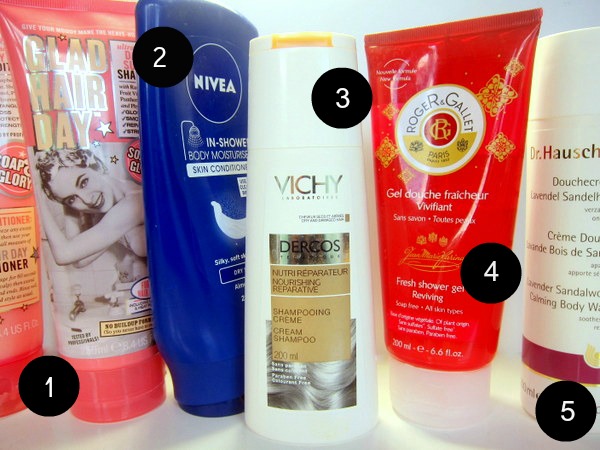 ONE Soap and Glory Glad Hair Day Shampoo and Conditioner
If you've used this I'd love to know how you got on because I'm still kinda on the fence. I like the idea of the no build-up formula, with fruit vinegar to cleanse and glycerin and panthenol to smooth and repair. But my hair is dry and damaged and I don't think this is up to the task - I can't blame the conditioner, because it's aimed at a different hair type to mine, but the shampoo is meant to suit all and I'm just not sure it does. These are €7.65 a pop.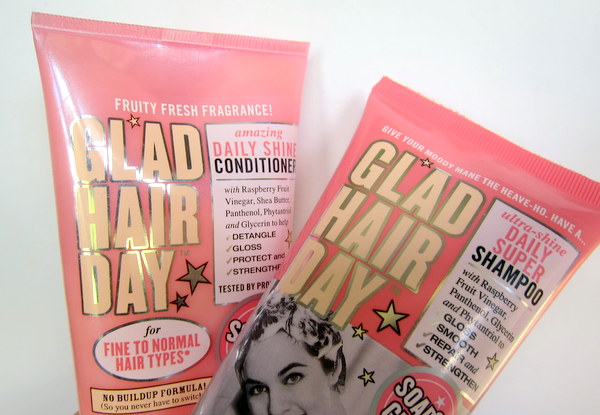 TWO Nivea In-Shower Body Moisturiser
This skin conditioner really is the lazy girls best friend. Is it as good as a separate body lotion? No - but it's a helluva lot more convenient and for that reason I might actually use this one up. Check out our full review.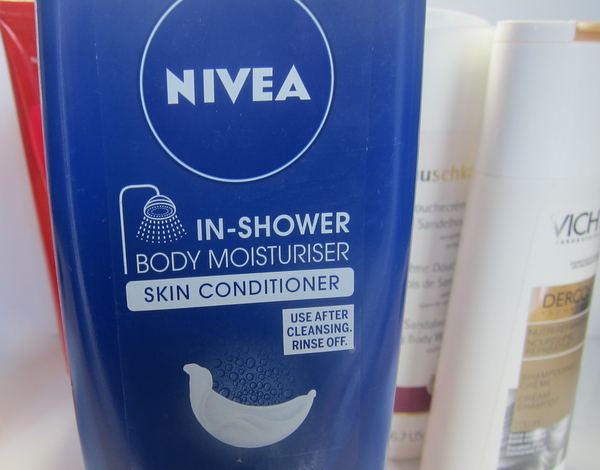 THREE  Vichy Dercos Nourishing Reparative Shampoo
One of the reasons those Soap and Glory products aren't getting much love is because I'm entirely head over heels for this fella here. With a keratin enriched formula to help strengthen damaged hair, this leaves my hair feeling seriously nourished and cared for. It's €10.50 and I've commenced the hunt for the matching conditioner - if you've spotted it, let me know!
Advertised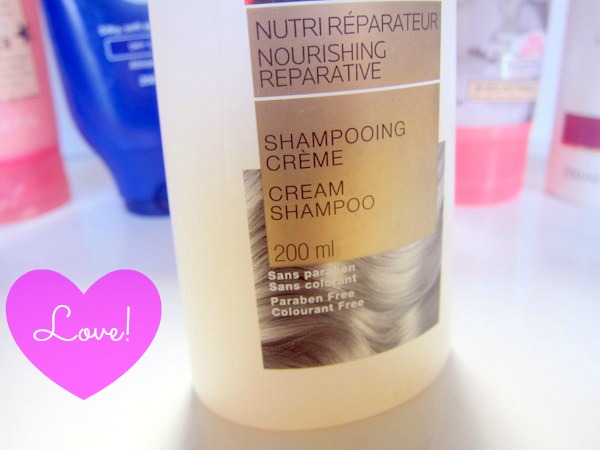 FOUR Roger & Gallet Jean Marie-Farina Shower Gel
Do we have any shower gel? Himself asked the other day and as I handed him a bottle from my testing pile, his face lit up. "Roger and Gallet! I love this brand!" And off he happily went, leaving me beaming with pride. Boy knows his stuff!
I've always loved the R&G shower gels but now they're better than ever: reformulated and repackaged, they're sulphate and paraben free, and packed full of loveliness like glycerine, aloe vera and shea butter.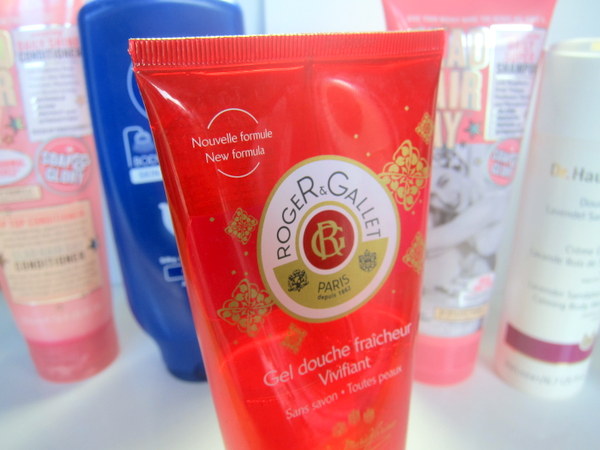 The bottle he was clutching was the new variety, Jean Marie-Farina, which is all fresh and delicious and meant to remind you of an Italian garden; it's €9.90 and leaves skin smelling lush. It's unisex too, which is a good or bad thing depending on how you look at it!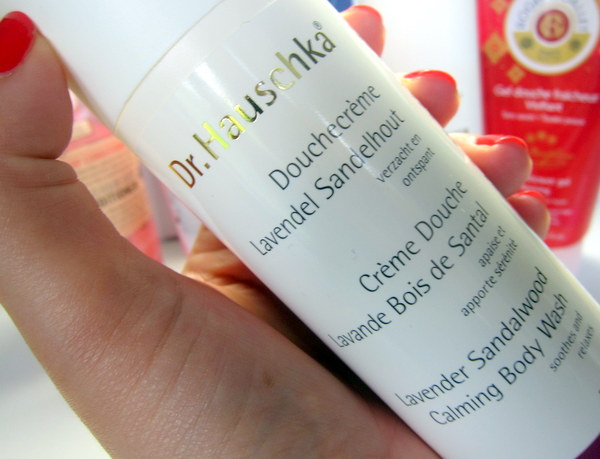 FIVE Dr Hauschka Lavender Sandalwood Calming Body Wash
Another lovely, luxe-y, high end shower experience, this is one of four new body washes that launched this spring from Dr Hauschka. With a high percentage of essentials oils, it smells absolutely divine and is perfect if you're showering before bedtime.
It lathers up beautifully - which natural products don't always do - and leaves skin feeling moisturised and soft. These are a good pick for dry or sensitive skin thanks to the lack of chemicals and inclusion of quince seed extracts, which boosts the skin's natural ability to absorb and retain moisture.  The range is priced between €15.95 – €18.95 and you'll find it in chemists and health stores.
Advertised
Go on, spill - what are you using and loving in your shower right now?