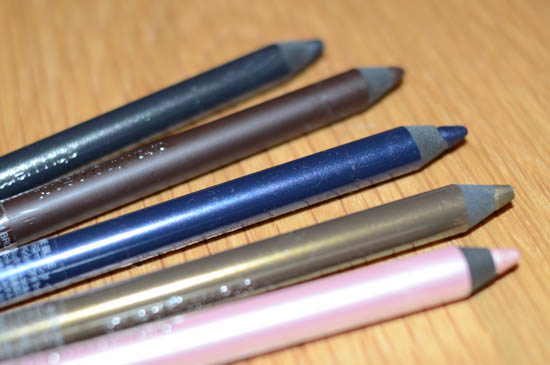 ME Black, M Brown, ME Blue, ME Khaki, ME Pink
My collection of Shu Uemura Drawing Pencils , €19, is quite international, I realised as I was writing this review. The first I tried was ME Khaki, bought in Hong Kong after a mini-makeover in a Shu store there. Then I picked up the M Brown and ME Black at the Shu store in San Francisco and finally the ME Blue (in Sephora) and ME Pink (in the gorgeous and packed Galeries Lafayette) on a trip to Paris. Now that we have a Shu counter here in Dublin, of course, my Drawing Pencils might not seem quite as rare or exotic, but I still cherish the memories they evoke when I use them.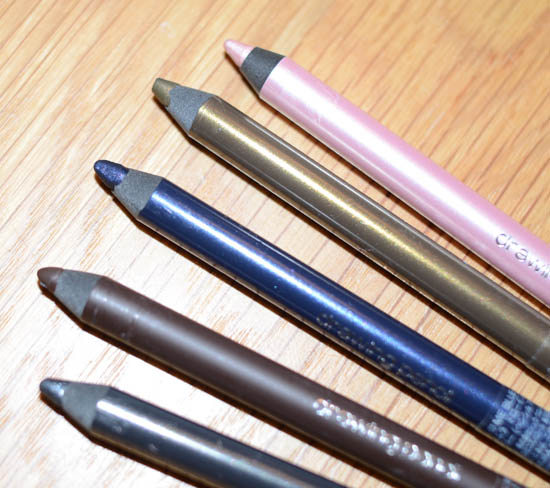 Available in matte (the M shades) and metallic (ME) finishes, Drawing Pencils glide on easily to give a smooth, even finish and intense pigmentation. Ideal for precision lining (there's no skipping or dragging to worry about with these), they can also be blended for all-over colour and once applied they are virtually budge-proof, even on my oily lids. And despite their lasting power, they are easy to remove with standard makeup removers.
Advertised
Of the shades I have, ME Blue and ME Khaki are probably my favourites. ME Blue gives a lovely rich, shimmery navy blue that really brightens my eyes and is a great alternative to black liner. ME Khaki is a gorgeous golden olive shade that I might not have tried myself if it hadn't been recommended for me. It is more low-key than the darker shades, but looks lovely with a neutral sandy-beige eye shadow for something a little bit different to the norm and it also goes well with metallics such as gold or bronze.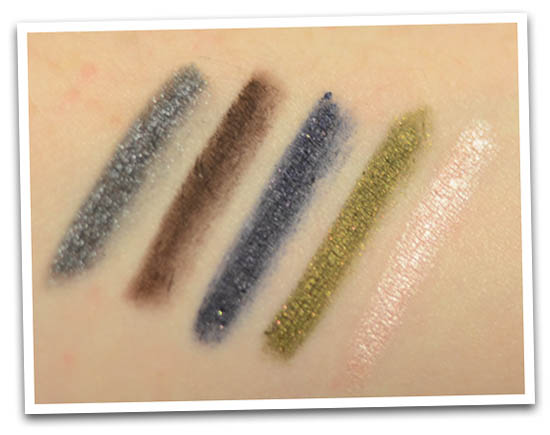 I find the texture of ME Black a little harder to work with. The shimmer particles in this are bigger than in the other metallic shades I own and I find it a little scratchy to apply. I also need to build up layers in order to get a strong black base. ME Brown is a great rich brown and it glides on beautifully, though I find I rarely reach for a brown liner like this at the moment. And the ME Pink (which may not be available at present as I don't see it on the Shu website) looks unusual, but is a fun way of brightening up the inner corner of the eye and also makes an interesting alternative to white eye pencil on the lower waterline.
If you like the rich results of a gel eyeliner, but are looking for a more convenient method of application, then Drawing Pencils are definitely worth investigating.