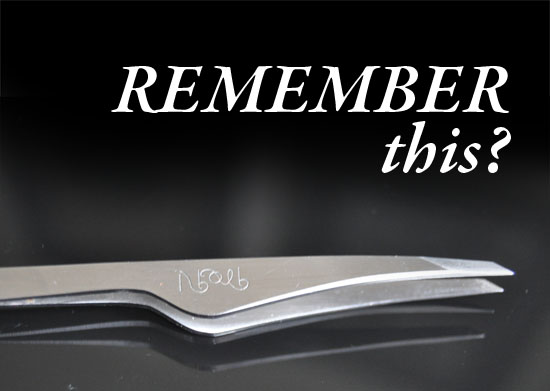 On Sunday, I got an email with the subject line 'Famous tweezers found'. Now, we get a lot of tweezer emails, usually from someone in Dongshen apologising for the intrusion (as well they might, they email me about 56 times a week) and then trying to flog their bulk eyelash curlers and tweezers. So I nearly hit 'delete' on this one without even opening it.
Boy, am I glad I didn't.
Because it was from reader Bawnie, with an update on THAT tweezers I wrote about a couple of months ago. The tool in question was a Moni pair I picked up years ago in what was then Roches on Dublin's Henry street. The intrepid Mammy's Kitchen ID'd it for me back in March, but we couldn't find any other Irish stockists at the time.
Advertised
"I have found a shop in Dublin stocking them," Bawnie excitedly wrote. "Yes, during a look through the Make Up For Ever store near Powerscourt, I spotted this one unusually-packaged tweezers with Japanese writing all over it under all the Tweezerman tweezers. I picked it up and stood in shock! It was the famous tweezers from Beaut.ie!"
Bawnie also added that they didn't have many, so if you want one, get thee to Make Up For Ever on Clarendon street with the quickness - I quite honestly have never had a better one. Price is the one thing I don't have the low-down on, but believe me when I say this yoke is well worth shelling out for.
Big, massive thanks to our intrepid beauty-spotter, and she's getting a few goodies in the post for her excellence at eagle-eyed product-spotting!