 It's cold.   Getting skin oh-so golden and perfect can be firmly confined to the bottom of the beauty list, whilst we get our paler foundations out to concentrate on our pale and interesting look.  A few celebrities have this down to a tee: Kirsten Dunst, Anne Hathaway, Emma Stone, Dita von Tease and Nicole Kidman are a few enviably fair ladies whose foundations we would happily steal if we could.
The market for these foundations is fairly hit-and-miss here in Ireland, despite a high number of fair skinned clientele wanting that perfect shade. Even the palest a brand has to offer, such as Mac for example, may still not suit the fairest of them all, so this does leave us pale faced folk in a bit of a pickle. (But there's some REALLY exciting news from Mac coming soon about even paler shades - watch this space!)
We're obsessed with pale foundation shades on Beaut.ie and make sure you check out the foundations and bases archive to have a goo at everything on the market we've reviewed including this great pale shades post for other recommendations, but I thought I'd post about a newbie or two, and some classic oldies that deserve more love.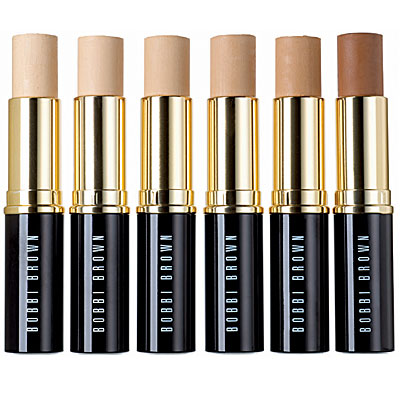 Bear in mind that I'm suitable fairer than yer average, and have spent many of my hard earned pennies on brands such as Mac, L'Oreal, Revlon, Clinique, Smashbox, Chanel, Max Factor – you name 'em, I've tried 'em. I thought I had the problem solved thanks to Bobbi Brown's 'Alabaster' shade of foundation. Hurrah, problem solved!
Then came the dark day (literally) not too long ago when I was told that they had decided to discontinue this shade across the majority of their foundations. *Insert stifled sob here* so I've had to find some equally suitable pale and interesting foundations as an alternative, and here are the best of the bunch:
ONE: Bobbi Brown: Foundation Stick (Alabaster 00), €36
The was the leader of the pack in terms of the lighter shades. Though Alabaster is largely discontinued but you can still get the colour in the foundation stick.  It gives you buildable coverage and a matte finish.  Suitable for most skin types except the very oily, this babylooks great on and is perfect for those touch ups on the go. The only downside is that it has no SPF.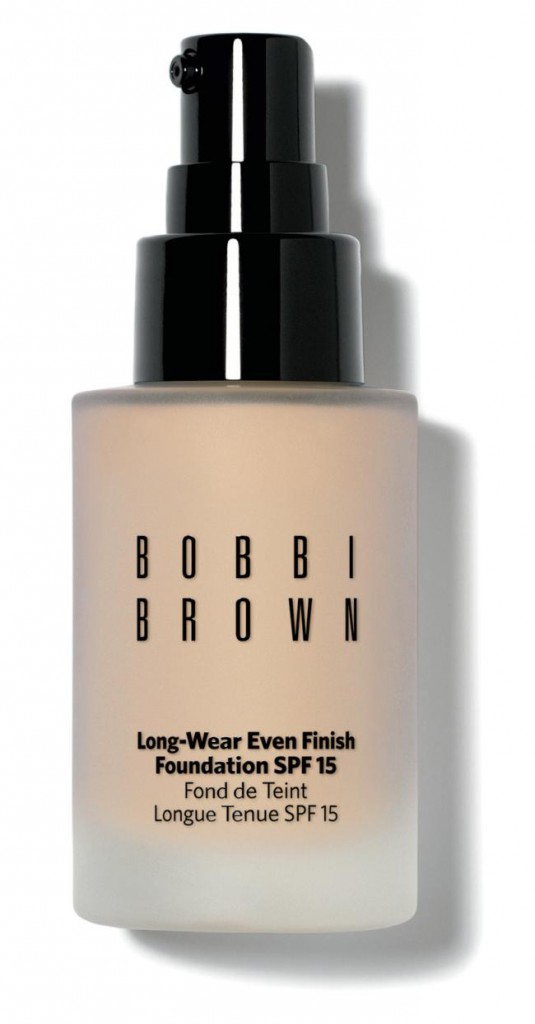 Advertised
TWO: Bobbi Brown: Long Wear, Even Finish Foundation (Porcelain 0), SPF 15, €38
Launched a few weeks back, this is the newest foundation to get a revamp (along with all the shades) from Bobbi. This is a variation of the Natural Finish foundation (which has now been discontinued), and really does what it says on the tin. It stays put for hours and though it's oil free, it's water based so it won't dry the skin out.  Though Porcelain (now the palest colour available) was a tad off colour-wise for me, I could just about get away with it.  This on the pricy side, but the lovely ladies at the counter in Dundrum shopping centre will happily give you a sample to take home and try before you buy.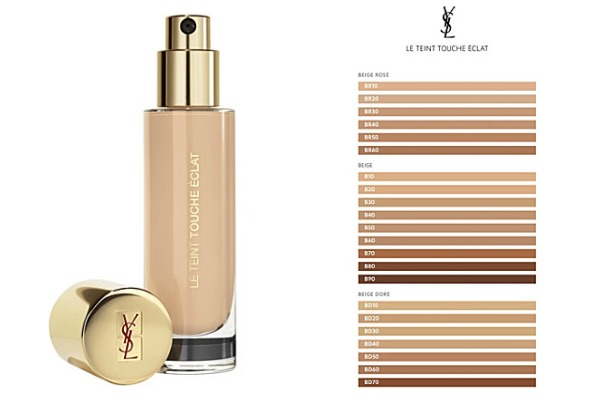 THREE: Yves Saint Laurent: Touché Éclat Foundation (B10), SPF 19, €38
I'm a huge fan of this newly launched foundation (read our rave review here). I was a fairly solid match in what I was told was the palest shade in B10, but I advise any girl who goes to buy this to go in and get matched because the shade scheme is very tricky – I was matched with three different shades before final selection due to the different undertones they have. This one adapts the individual skin type and feels weightless and silky when applied. You can also build up the coverage and it won't look heavy. They do not give samples of this one and as it is so expensive, make sure you're fully happy with it before you make your purchase.
FOUR: Elizabeth Arden: Flawless Finish Sponge-On Cream Makeup (Ivory), €27.50
Though it looks a little dark before it's applied, this blends in perfectly to paler complexions and is the only colour in the range I've found that lacks an orange tint. This gives full coverage when applied with the dry sponge and really has a flawless finish, but can go shiny unless powder is applied once or twice a day. This one is ideal for the winter period if you need heavier coverage. If you suffer with dry skin, this is a good choice for you, but those with overly oily skins should steer clear.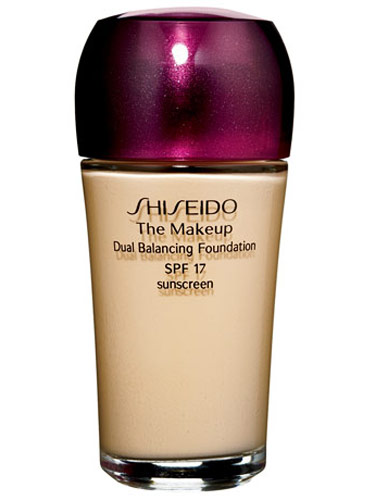 FIVE: Shiseido: Dual Balancing Foundation (100 – Very Light Ivory), SPF 17, €38
This one is a gorgeous pale colour and great for combination skin. It didn't look that pale from the sample, but blended in perfectly once applied. It gives full coverage without looking heavy, and stayed put all day without the need for a touch up.  It's one of the pricier ones and doesn't come with a pump (which is a bummer), but a little goes a long way and it lasts for ages.
SIX:  Dainty Doll: Liquid Foundation (Very Light), SPF 15, €27I'm including this one because though you can't get it in shops here, you can order it on FeelUnique.com (with free shipping) and it's a real gem if you're looking for super pale colours. It caters especially for the fairer skin tones and goes from extra light to a darker shade of pale. It gives great buildable coverage with a satin finish. Girls Aloud's Nicola deserves a big round of applause for this one.
Advertised
So, there you have it! My top picks for some candidates in the ultimate in pale foundation stakes. Thoughts or Comments? Do share - I'd love to know what you're using!
Jennifer McShane