 I had a great chat with some of the Smashbox experts yesterday.
Oh I learned many so many brilliant things - and heard ALL about their brill new Decadence Collection.
But before I launch into all that I first HAVE to share this with you.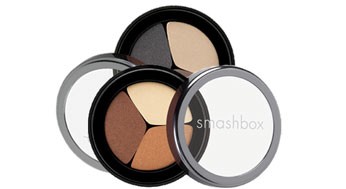 One of the gorgeous Smashbox makeup artists had the most fantastic eyelashes. I had to ask her what manner of false eyelashes/extensions they were. They were incredible, full on, long, long, long and full. When she batted them you could almost feel a breeze in the room. Wherever she got them, I wanted some.
Advertised
She laughed. "They're mine".
"You mean they're natural?" I asked incredulous.
Yep, she said. And she put it all down to Smashbox eyelash primer. It coats lashes making them full and thick and mascara glides smoothly on over it.
I've never seen a lash primer work like this. Lashtastic and totally brilliant.