 Earlier this year Benefit brought us two gorgeous new kits: Instant Beauty Complexion and Lip Cheek Kits.  These were fab kits, full of mini versions of Benefit's best selling products, designed to suit every skin tone from super pale onwards.  Have a look at our review of the kits and the pics.
And if you're looking for a stocking filler - you could do a hell of a lot worse than one of these babies - any makeup junkie is going to LOVE getting one of these under the tree!
March 2013 will see an extension of this super kit range with the introduction of  World Famous Neutrals.  Benefit say that these are the Most Glamorous, Easiest and Sexiest Eye Shadow Kits, to sit with our Instant Beauty Complexion and Lip Cheek Kits. These kits make Benefit the 'go to' beauty brand for step by steps, tips & tricks and lessons for any gal to be able to create her perfect look in an instant whilst enhancing her natural beauty.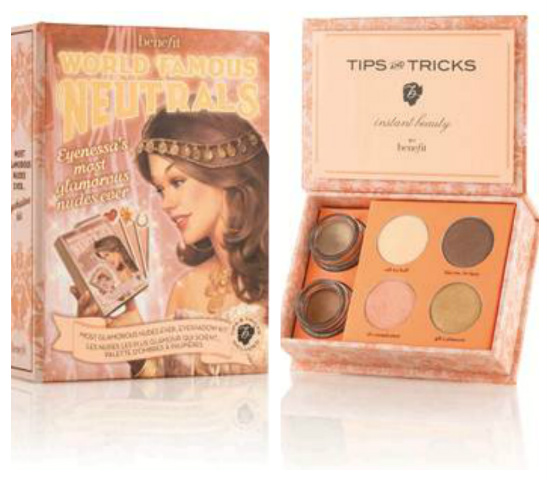 And I have to say I love the packaging!  As ever with Benefit, it's witty and original - tarot cards, crystal balls and mysticism.  But there's no mystery with these kits.  They're a collection of neutral eyeshadows with step by step directions to help you to achieve perfect results.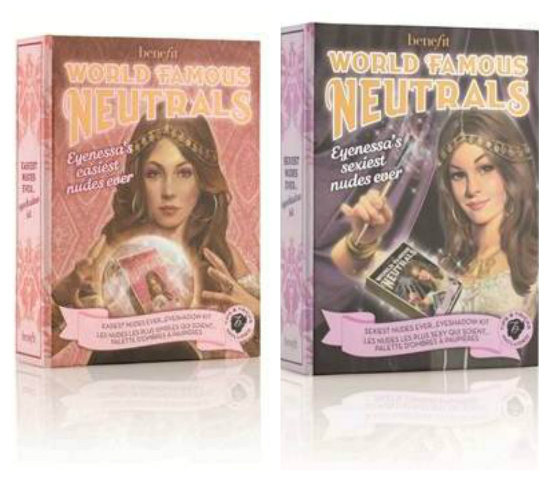 Advertised
It's back to beauty school with lots of tips and tricks included in each kit.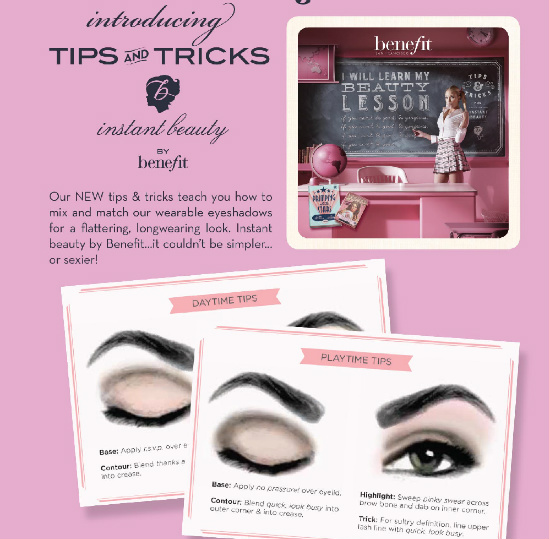 Neutral eyeshadow palettes are big news - and big sellers - just look at the success of the Urban Decay Naked palettes.  So it's no wonder Benefit didn't have to phone a psychic line to realise that bringing out their own version would be a good idea.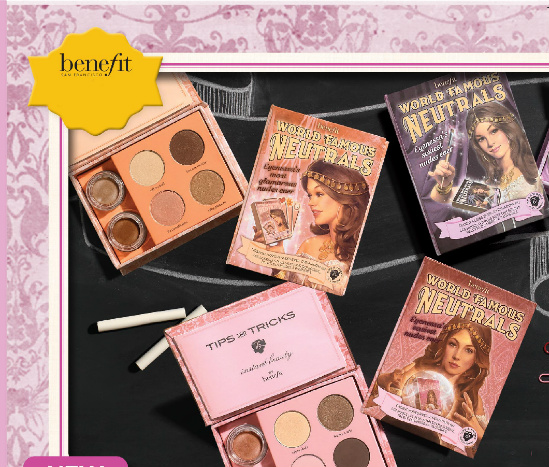 Advertised
I'm looking forward to trying these out and if they're anything like the previous kits they're going to be great.  Watch this space for our reviews!