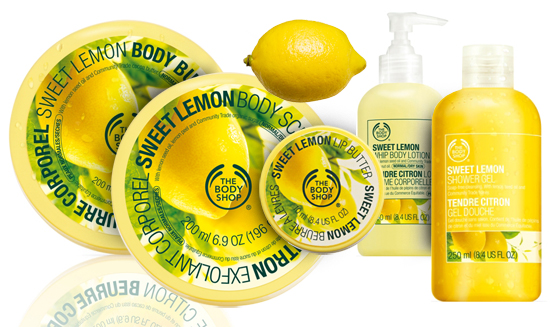 In-coming in February - update! it'll be March - from the Body Shop is a zingy, sweet lemon line of bath and body products. Using community trade ingredients like cocoa butter, shea butter, brazil nut oil and honey from organic sources, the range also gets its moisturising oil from a source that normally gets ditched as waste: the seeds of the fruit.
Lemons from Italy give up their pips so we can be soft and sweetly-scented. The line will have six products and prices on each are after the cut.
Advertised
Sweet Lemon Body Butter, €15.95
Sweet Lemon Shower Gel, €6.50
Sweet Lemon Body Scrub, €14.95
Sweet Lemon Body Lotion, €10
Sweet Lemon Lip Butter, €5.50
Sweet Lemon soap, €3.50
Get Beaut.ie Delivered
Stay updated with Beaut.ie newsletters full of the latest happenings at Beaut.ie as well as great offers and things we think you might find interesting .