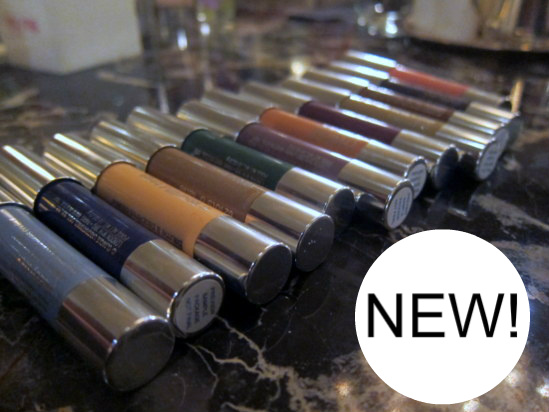 Along with Himself, cocktails and salt n vinegar crisps, Clinique's Chubby Sticks are up there with my very favourite things. (And I'm not alone – read Marian Keyes rave review of 'em here). I was over the moon when they launched the intense versions – Curviest Caramel might just be the perfect nude – and have been truly madly deeply and eagerly anticipating the latest addition to the Chubby family.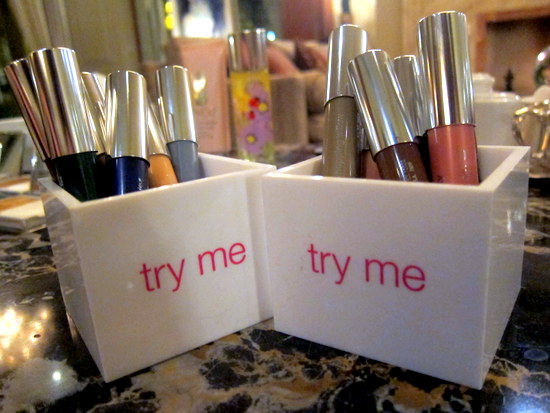 Just like the lip products these are absolutely adorable to look at as well as being convenient and easy to use: just twist the base to reveal more product, and have fun colouring in your eyes!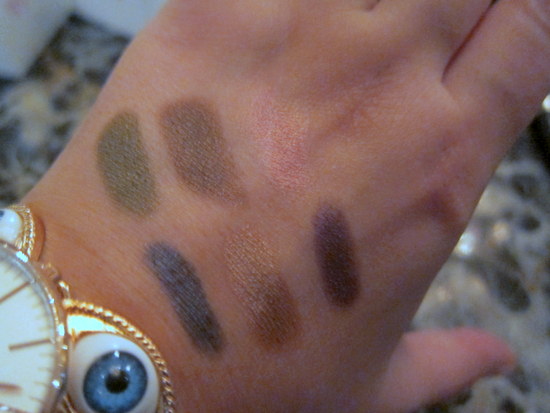 Top L-R: Whopping Willow, Fuller Fudge, Pink & Plenty. Bottom: Curvaceous Coal, Ample Amber, Portly Plum
As for the shade range, I was pleasantly surprised – 12 are hitting counter to start with, and there's loads of scope to add to those in time. They range from really wearable neutrals to pretty pastels to more dramatic shades of charcoal, navy and purple.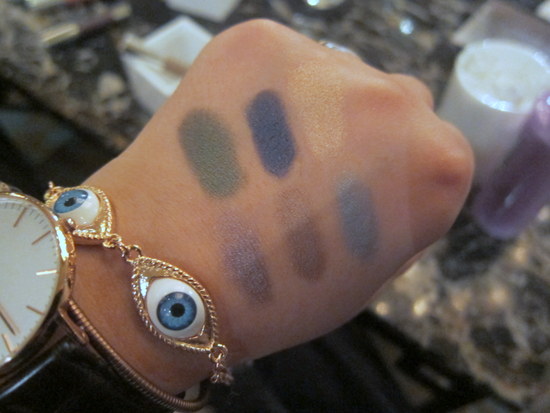 Advertised
Top L-R: Mighty Moss, Massive Midnight, Bountiful Beige. Bottom: Lavish Lilac, Lots O'Latte, Big Blue
The lovely Clinique girls tell me that Ample Amber is their fave – they're both wearing it when we meet, and it does look stunning. It makes my top three, along with the dark 'n' moody Massive Midnight and the khaki/antique gold colour, Whopping Willow.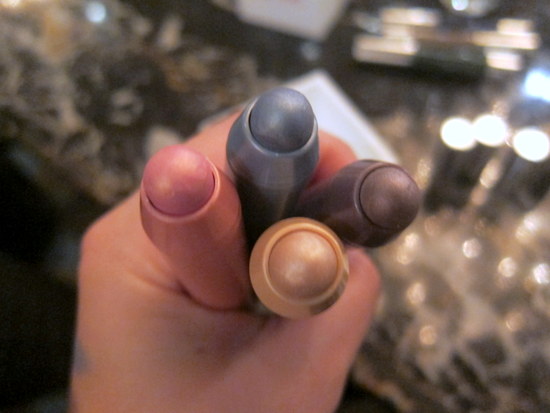 The sheers!
They feel silky and creamy and apply in a light veil of colour across the lids. Pigmentation varies – some are more sheer than others, depending on the shade.  I was swatching like a loon and can tell you Lavish Lilac, Pink & Plenty, Big Blue and Bountiful Beige are on the sheer side, while shades like Massive Midnight and Portly Plum are deeper and more pigmented – so there really is something for everyone here.  They all blend brilliantly and I'm told they're longlasting and work really well together, too.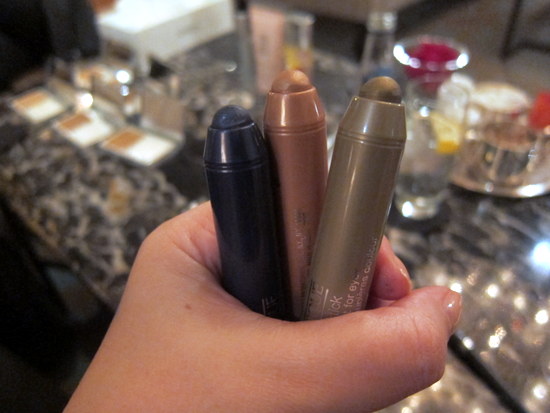 My faves!
Advertised
They launch on February 15th – I know what I want this Valentine's Day! – and they'll be €22. Which one's your pick of the bunch?