 Oh My Absolute God.  In an alternative universe where I  have won the EuroMillions and spend my days lying on a lounger in Bali slurping cocktails by the pool I want one of these.  No, scratch that - I want one of them anyway.
Look at it!  It's gorgeous!
I want it the way some of you want handbags and shoes.  You won't begrudge me this one little thing will you?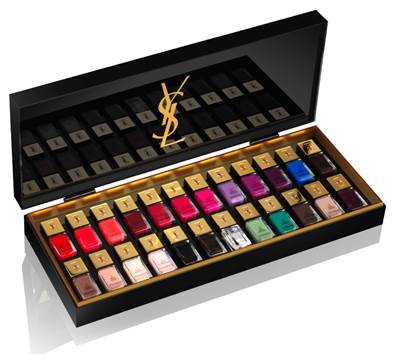 I have a couple of these guys already and they are STUNNING! Shiny as hell, hardwearing and the shades are beautiful.  All 24 of the La Laque Couture shades are contained in this sleek black box of delights.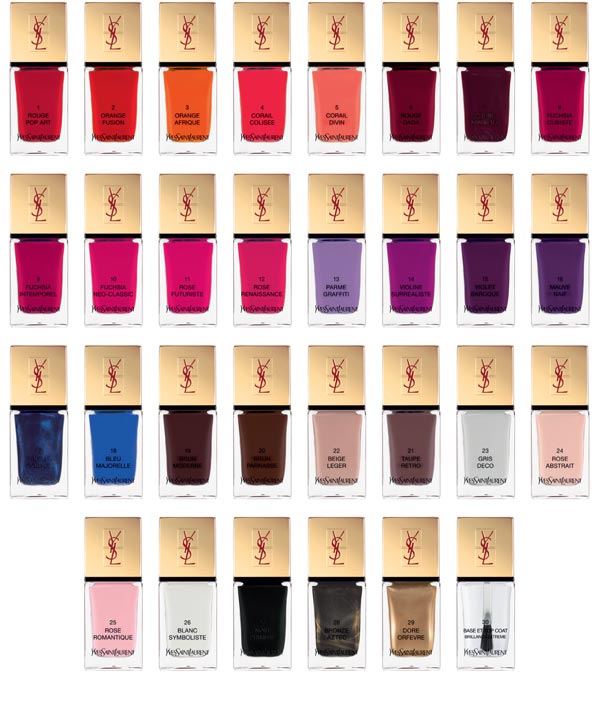 Advertised
(For anyone quickly doing sums there are a couple of Limited Eds and a topcoat pictured above that you don't get in the box.)
The YSL woman is devoted to colour. She doesn't go anywhere without the finishing touch to her outfit: La Laque Couture.

Enjoy a rainbow of iconic YSL colours, with 24 timeless shades to express one's mood, style and femininity. Each shade embodies a story, a desire, an adventure or an irresistible impulse. With the La Laque Couture Colour Collection, the YSL woman can change her enamel as often as she changes her handbag or shoes.
Obviously it totally costs a fortune - there's a hell of a lot of luxury product in it.  It's our ultimate Christmas gift say YSL.  And I think they might be right.
The Exclusive La Laque Couture Colour Collection will be available from Brown Thomas Dublin from November 1st,  €450.00