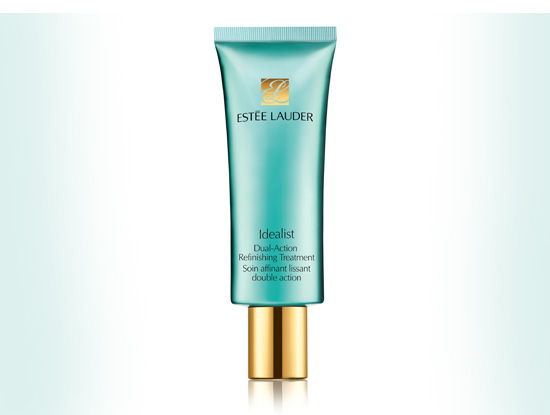 Have you ever used a masque and thought, "hmm... that didn't really do much of anything"? And yet, apparently, a masque should be a weekly inclusion in your beauty routine. Bit baffling, eh?
I'm no different and have put aside too many to count, sticking to a few I've found over the years that actually offer benefits. I tend to avoid purifying products, choosing instead ones that'll give me a bit more hydration or a fresher looking face, especially apres a night of falling into bed dead drunk forgetting to remove my slap before passing out sleep.
I've blogged before about how hydrating Estee Lauder's Triple Creme is, Prescriptives Instant Gratification Skin Renewal peel is wonderful and gives immediate results, and there's not been a hangover I've yet encountered that's been defeated by Dermalogica's Multivitamin Power Recovery masque.
Now I have a bit of a new fave: Estee Lauder's Idealist Dual-Action Refinishing Treatment, €50, will launch at the beginning of June and I got a sample pre-release. Immediate points are awarded for bathroom real estate - it's a pretty looking product. What's inside is a thermal paste that's not dissimilar at all to Prescriptives, as it heats on the skin and contains bamboo beads to polish off dead skin gunk.
Advertised
You massage in, leave for five minutes and wash off, and while this is not a chemical peel, meaning you're not going to see a whole new you, you do see pink, fresh looking skin. Some of that will be to do with the fact the heat action brings the blood up to the surface of the skin, oxygenating it, but I have to say I think the bamboo is key here.
I love its gentle, effective exfoliative action in this and the aforementioned Prescriptives product, but I love it more in Origins Modern Friction, one of my cannot, will not live without products. It gives a smooth, refined quality to skin, and it's a wonder at de-gunking. Needless to say I am delighted to find it in Idealist Dual-Action Refinishing Treatment, too.
So yes, while this is a bit of an investment, it's one I think that's worth the spend.