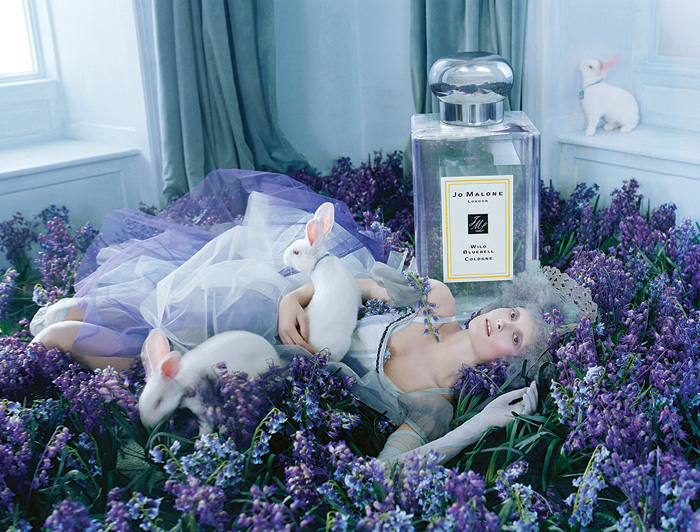 The levels of excitement I feel upon the launch of a new Jo Malone fragrance are a bit ridiculous really.
I actually get a giddy rush at the sight of a new cream and black box and an elegant new bottle filled with new scent possibilities.
Okay to be fair, sometimes it doesn't work out and me and the new perfume have to part ways in a "It's not you, it's me" kind of way.  Because when there are so many scents and blends in the collection it would be a bit ridiculous to expect them all to suit me.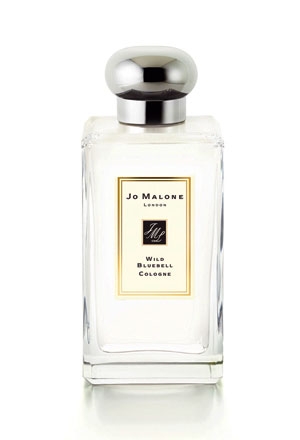 Advertised
This one didn't disappoint though.  And can I go as far to say that - gasp - this may be my favourite one so far?
With top notes of blue bell and clove, a heart of lily of the valley, rose, jasmine and a base of white amber and musk this is a fresh floral that wears well.  The scent was devoloped by perfumer Christine Nagel and heralds a new change of direction for the brand according to the press blumf.  A radical change in direction apparently.  We shall see, because this new scent ain't too radically different and this fills me with gladness and thanks.  I love Jo Malone precisely for the reason that it is always solidly good and classic.  Leave the gimmicks to other brands - Jo Malone take classy to a whole new level.
The advertising campaign for Wild Bluebell  is the only thing  I can spot as "radically different".  Using a kind of Alice in Wonderland theme filled with bunnies and carpets of bluebells (and er a decidedly cadaverous looking model), it's a definite change to the usual Jo Malone advertising we're used to seeing.
But the fragrance you'll be glad to hear is as fabulous and sophisticated as ever.  Out in September it will be accompanied by candles and body products
Advertised
If you're a fan of fresh florals you're going to love it.