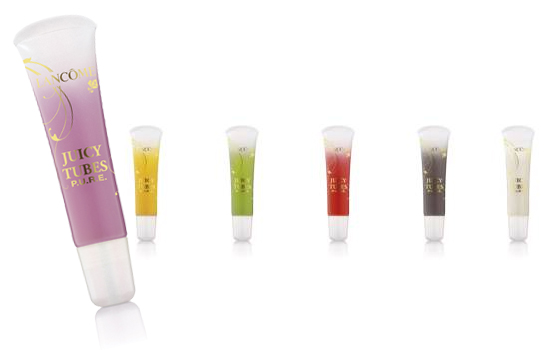 On counter from May 1st will be six new squeezy Juicy Tubes, except, these ones are a little different.
Lancome are tapping into the craze for all things natural with P.U.R.E, a moniker that stands for Premium Unique Raw Elements.
Oh here, my eyes were rolling up in a skeptical fashion at this point - "big brand tries to cod us that they're eco-warriers with clever name and feck all else," was the refrain going through my mind.  Except a closer peruse of the press release revealed that actually, they have made an effort here.
The glosses are preservative free and they contain naturally sourced ingredients like shea butter and organic lemon essential oil. The box they come in gets a look in too, as it's made with 50% cotton and 50% recycled material and is approved by the FSC (Forest Stewardship Council), which campaigns for the sustainable use of forests. Bravo Lancome.
Advertised
So what about the actual products?  You can choose from Authentic Lavender, Vital Mandarin, Fresh Mint Tea, Genuine Tomato, Pure Sesame and, um,  Just Tofu. I might give that one a miss.