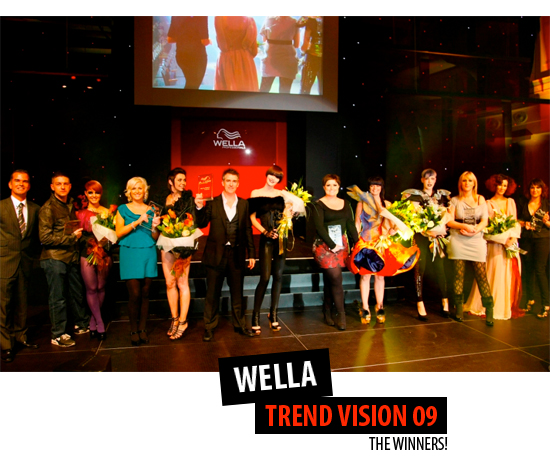 We peeked at some of the looks in the running for the four prizes at this year's Wella Trend Vision hairdressing awards a couple of weeks or so ago and the competition itself took place last Monday. I should have let my fingers do the walking to the keyboard a little sooner to announce the results, but I have an excuse: I was sick.
I couldn't even go to the event itself, cos I was dying with a cold. A cold which refuses to go away. Which is still snottily and coughily lingering in a phlemy fashion. Ok, enough about my woes. On to the winners.
I predicted that the style at number one in my original post would win, and guess what? It did. Andrew Dunne from Zoo scooped gold in the Colour category and I'd also tipped the nod to the offering at number two on my list. How did it fare? Katie Layton of Edge Creative in Dundalk bagged a silver for her efforts. Go me! I should judge this thing! (Actually I have, two years ago, so I was basing my picks on the way the competition works - and not sheer magical intuition)
In the Young Talent category, Denise McCabe from Dublin's Lunatic Fringe came tops to win the gold award, and Sit Still also did well with a silver for Jolene McLoughlin.
Advertised
One of the reasons I like hair comps so much is that they're pretty crazy and fun. Another is that they're designed to encapsulate and showcase creativity and imagination, and I'm all for that.
But the real reason I take note is because they're a great barometer for who's out there doing what. You tend to find that great salons who are interested in excellence spend on events like these, so they do well over the years. That hopefully translates down to a shop offering all those elements to their customers.
And what better time to forge a relationship with a soon-to-be star tress-dresser than right now, when they're on the up, eh?