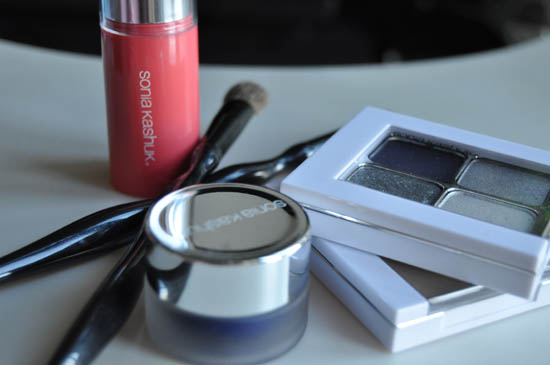 You all saw what I brought home as pressies for the blog but what did I actually buy for my own personal self when I was in New York recently? Er, not a lot to be honest!  I did have a couple of things on my list though, and I managed to tick both of them off nicely. I've already blogged about going to Rescue Beauty Lounge and I've showed you my mani and polish purchases, so the other brand I was really keen to try to get hold of was Sonia Kashuk.
Cindy Crawford's makeup artist, Sonia Kashuk has a much-praised line of cosmetics available at Target and while Space NK in the UK used to carry the range, we don't have access to it here. It was also a lot pricier in Space NK than it is stateside, so rather than go down the mail order route from England (in any case they seem to have stopped carrying it), I decided to wait until the next time I was in the US.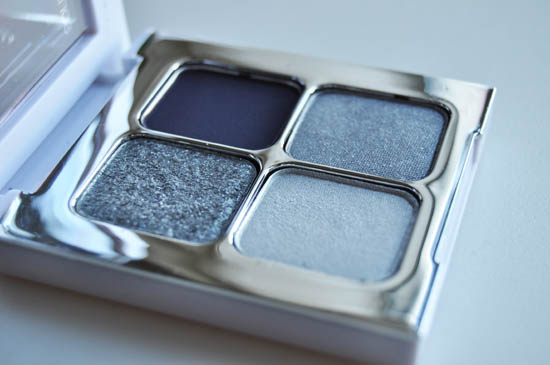 The Target I visited didn't have the biggest range but there was enough to satisfy my curiosity. In particular I wanted some brushes and the liquid cheek tints.  Before we get to those, lets have a little gander at what else I picked up, shall we?
This gorgeous little palette above is the Sonia Kashuk Eye Shadow Quad in Paris Night and it cost a whopping $12.99. To my eyes, this is quite Bobbi Brownesque - the glitter is that sort of sheer one she does so well and the other shades are really flattering and nicely formulated. I haven't done much with this yet barring swatching it.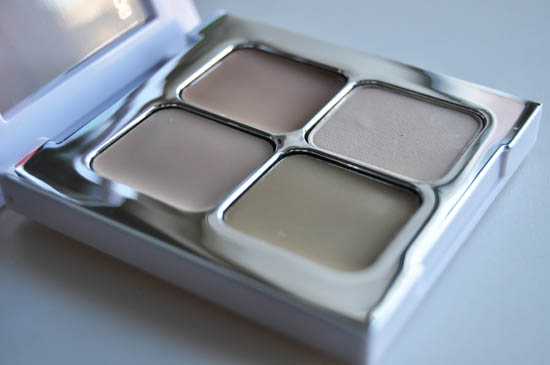 Advertised
This is the Sonia Kashuk Hidden Agenda Concealer Set and it was a whole massive $9.99. Two cream concealer shades, one neutralizer and one translucent powder make up the offering. Not used this yet but it gets lots of love from bloggers so am looking forward to having a play.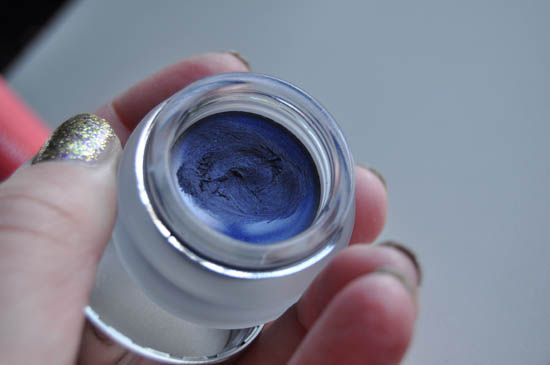 This is Sonia Kashuk Dramatically Defining Long Wear Gel Liner in Indigo and it was another colossal price: $8.99. While the colour is swit-swoo, I'm not loving this on a first usage actually. I found it a little dry and draggy on lids. I'll probably experiment with a couple of different brushes and trying them wet to see if that improves application.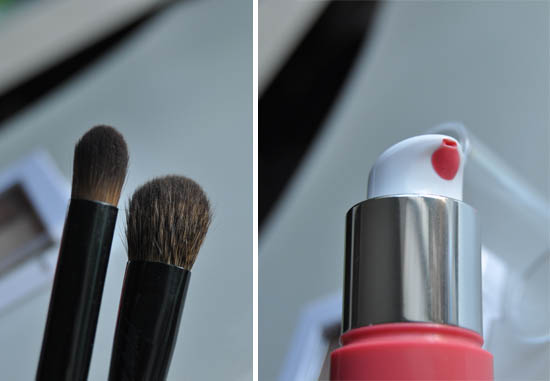 And here are the two things I had on my list: some brushes and a Sonia Kashuk Super Sheer Liquid Tint Blush, which cost $9.99 and which I picked up in Poppy, a gorgeous, almost-water-light coral shade that's lovely on cheeks, can be applied over liquid foundation without moving it about and which delivers a sheer, pretty flush.
I'm really sorry now I didn't buy more than two eye brushes because these are absolutely excellent.  I *think* these are the synthetic crease brush and the medium fluffy eye brush - I can't be sure as I've thrown the packaging out. But in use I am loving all over them - they are terrific and I'd happily buy more.
Advertised
Have you tried anything from the brand? Leave a comment and lets get chattin'.